Main Content
How to Optimize a Drupal Site for SEO
In the current, digitally driven climate, search engines serve as gatekeepers, determining whether and where a site appears on search engine results pages (SERP). Latest stats indicate that 93 percent of all web traffic is routed through search engines, with Google accounting for the vast majority -- 76 percent of all desktop search traffic and 86 percent of all mobile search traffic. 
This amounts to more than 3.5 billion Google searches globally every day, amounting to more than 1.2 trillion searches per year. 
Google is constantly refining its search algorithm, which means that the Search Engine Optimization (SEO) process needs to be an ongoing effort to ensure that a website and its pages are optimally aligned with the ways that the search engines index, crawl, and rank a site on a on a SERP.  A key development relative to SEO is Google's transition to mobile-first indexing.
Mobile-first means that it's that mobile version that is adapted for desktop -- vs the traditional approach of starting with a desktop site and then adapting it to smaller screens. 
Google's use of the the mobile version of a website's content for indexing and ranking translates into a significant SEO advantage for sites that have adopted a mobile-first approach. 
Drupal's SEO Features
Drupal is considered by many to be a top-ranking CMS for SEO features and functionality.  
Optimizing your Drupal website for search engines helps drive organic traffic to your site with a high rank on the search engine results pages for targeted keywords, key phrases, or queries. 
The closer to the top that a site appears on search engine results page, the greater the impressions and the traffic that it is likely to receive.  
The example below, from a search for "human centered web design," reflects the impact of effective targeting for a specific key phrase.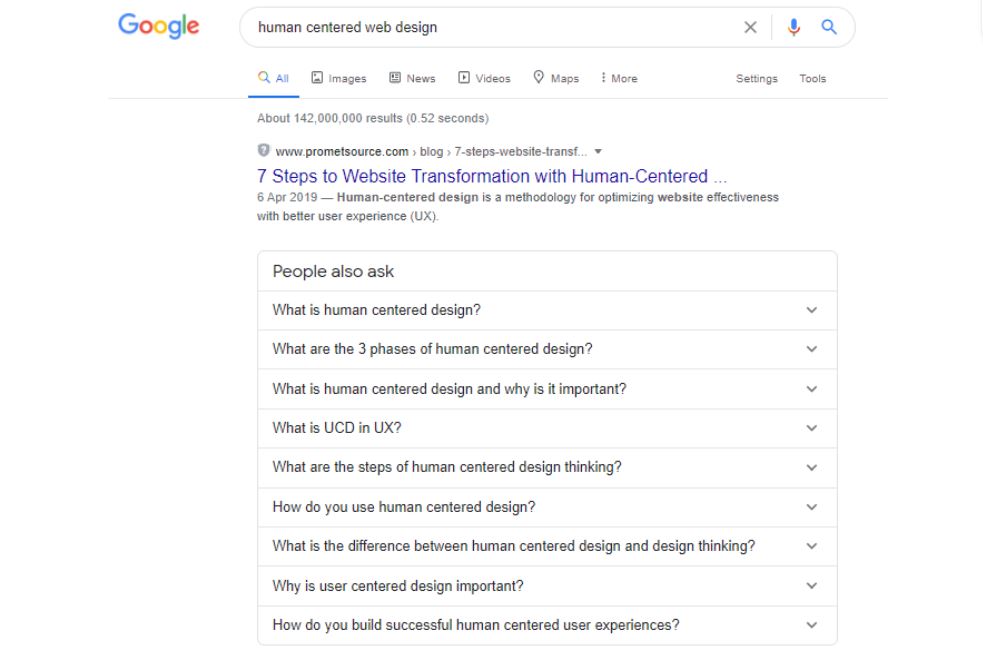 There are key steps to follow to ensure that your Drupal site is optimized for SEO.
Download our SEO for Drupal Get Started Guide with recommended Drupal modules.
Keep in mind! The Google Search algorithm is constantly becoming smarter and more refined, and distinct expertise is needed to ensure optimal strategic alignment. 
Looking for support and consultation to ensure your SEO strategy is positioning your site for maximum advantage? Our team can take your site's SEO to the next level. Contact us today.