Main Content
Drupal vs Revize for Government: A Comprehensive Guide
Takeaway: Drupal, an open-source powerhouse, is celebrated for its adaptability, community-driven innovations, and commitment to global standards. Conversely, Revize, a government CMS solution, prides itself on its bespoke features crafted specifically to empower government entities and engage their communities.
There are plenty of solutions for government agencies, that's why it's important to compare existing solutions to make sure you use the one that best serves your constituents and other stakeholders. We have compared Drupal vs WordPress, then Drupal vs AEM. This time, we're comparing Drupal to a government-specific platform—Revize.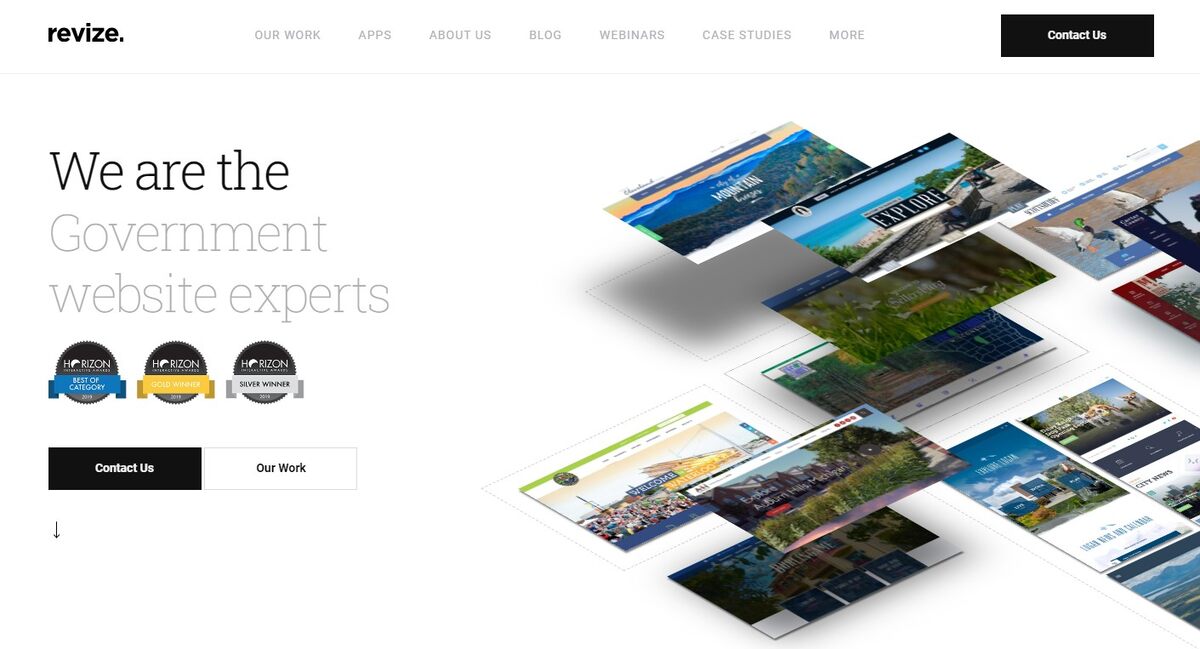 As we delve deeper into this comparison, we'll evaluate both platforms based on the following criteria:
Security measures against external threats
Compliance with FedRamp and GDPR
Accessibility features
Integration capabilities
Maintenance and upgrade requirements
Support and vendor responsiveness
Cost-effectiveness and long-term value
By the end of this guide, you will have a clearer understanding of which CMS aligns best with your specific government website needs.
SEND A SUMMARY TO YOUR STAKEHOLDERS
Security measures against external threats
The security of a government website is not just about protecting data; it's about ensuring the uninterrupted functioning of governance, maintaining public trust, and safeguarding national interests. It is crucial to choose a CMS that offers robust security features and can handle external threats.
Here are the top three reasons why security is an important criterion when choosing a CMS for your government website:
Data protection: Government websites often store and manage sensitive data, including personal information of citizens, confidential government records, and critical infrastructure details. A security breach could lead to unauthorized access to this data, resulting in identity theft, fraud, and even national security threats.
Public trust: Government websites are a primary source of information and services for citizens. Any security incident can erode public trust in the government's ability to safeguard their data and provide reliable online services.
Service continuity: Cyberattacks can disrupt the availability of essential services provided through government websites, such as emergency response, public health updates, and benefit disbursements. Ensuring resilience against external threats ensures uninterrupted service to the public.
Drupal's security measures
Note: For a more extensive treatment of Drupal security measures, head over to the Adobe Experience Manager vs Drupal for Government blog.
Community vigilance and security advisory system: Drupal's dedicated security team actively monitors and addresses security concerns. They release security advisories on the Drupal official website, informing users of vulnerabilities and providing patches. For instance, they recently released an advisory for Drupal core where they found a vulnerability in sites using the JSON:API module. Included in the advisory is who reported the issue and who contributed to the solution.
Regular updates and built-in security features: Drupal releases core and module updates regularly. Drupal also has built-in security features like the brute-force detection system and more.
Granular user permissions and security modules: Drupal offers modules like "Paranoia" that help lock down the configuration further, preventing PHP code execution through the user interface. You can also assign roles to users, so not everyone gets administrative access.
Revize's security measures
Secure data centers: Revize's data centers have card readers, surveillance cameras, and guards on duty around the clock. As a result, unauthorized entries are prevented and any harm to the business is detected and resolved.
Continuous monitoring: Revize's web and network administrators also work around the clock to monitor activity. This helps protect your website against threats like Denial of Service (DoS) attacks.
Protection against malware and threats: Revize safeguards municipal website designs from malware injections, website vulnerabilities, and other threats.
Server configuration and maintenance: Patching and updating Revize's web servers, running security tests, scanning for vulnerabilities, monitoring log files, and backing up data and OS are all part of Revize's secure configuration.
Track record on security breaches
Drupal's history of vulnerabilities and fixes is well-documented in their security advisories page. You can also subscribe to their email list to get security announcements. Being open-source, anyone can report security issues to the team, making finding and fixing issues faster.
As for Revize, I could not find any historical data on their security breaches and resolutions. It's unclear to me if it's a function of an incredibly secure platform or just a lack of transparency.
Drupal vs Revize on security measures
Both Drupal and Revize have robust security measures in place. While Drupal's open-source nature and active community provide transparency and rapid response to vulnerabilities, Revize's emphasis on physical security and continuous monitoring showcases their commitment to safeguarding their platform.
The choice between the two would depend on your organization's preference for transparency and the specific security features you prioritize.
Compliance with FedRamp and GDPR
We understand the importance of compliance with standards like FedRamp and GDPR. These standards ensure that government websites maintain the highest levels of security, privacy, and data protection for their users. Non-compliance can lead to legal repercussions, financial penalties, and a loss of trust among constituents.
Drupal's compliance measures
Modules for GDPR: Drupal offers various modules like the GDPR Compliance module that helps websites align with GDPR requirements. This module provides tools for data protection and privacy, such as consent collection, data export, and the right to be forgotten. According to the module information, "Installing and using this module pack does not mean your site becomes GDPR compliant. GDPR affects the whole organization, this module aims to help to understand its Drupal relations and tries to provide helper tools to make your site GDPR compliant."
GDPR compliance team: There is also a GDPR compliance team project that serves as a repository for any efforts directed towards making Drupal sites more GDPR compliant.
FedRamp compliance: Hosting solutions that support Drupal, like Acquia, have achieved FedRAMP authorization. This means that when Drupal is hosted on Acquia, it can meet the stringent requirements of FedRAMP.
Revize's compliance measures
Secure infrastructure: Revize's emphasis on top-tier website protection protocols suggests a strong alignment with security and data protection standards. Their data centers, continuous monitoring, and protection against malware and threats are indicative of their commitment to security and compliance.
Specific compliance details: The Revize website does not explicitly mention FedRamp or GDPR compliance.
Drupal vs Revize on compliance measures
While Drupal provides tools and is associated with hosting solutions that are explicitly compliant with GDPR and FedRamp, Revize's compliance status remains less clear.
If your organization prioritizes FedRamp and GDPR compliance, you might find more explicit support with Drupal, especially when paired with compliant hosting solutions like Acquia.
Accessibility features
Ensuring that digital platforms under your purview are accessible is not just a matter of compliance, but a commitment to inclusivity and public service.
Accessibility ensures that all constituents, regardless of their physical or cognitive abilities, can access, understand, and engage with the digital content and services provided by the government. By prioritizing accessibility, you are championing the rights of every individual to have equal access to information and services, reinforcing the government's dedication to serving all its citizens equitably.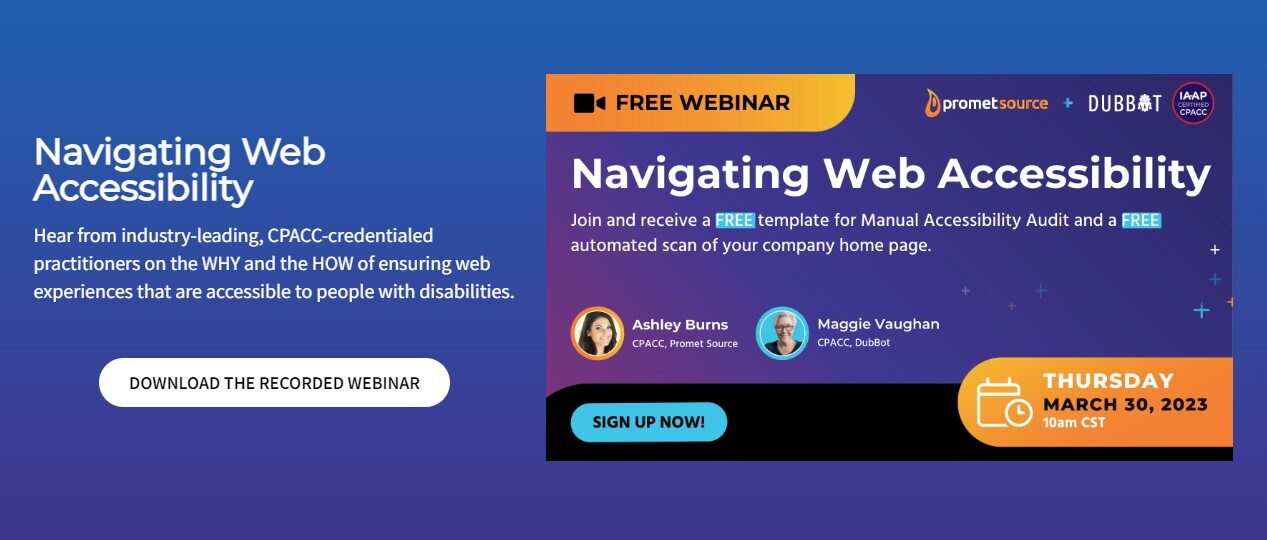 Drupal's accessibility commitment
Open standards, semantic HTML, and WAI-ARIA: Drupal is built on open standards, ensuring that its content is accessible and usable by everyone. It uses semantic HTML, which provides meaning to web content, making it easier for assistive technologies to interpret. Drupal also incorporates WAI-ARIA (Web Accessibility Initiative – Accessible Rich Internet Applications) practices, enhancing the accessibility of dynamic content.
Aural alerts, controlled tab order, and alt text for images: Drupal provides features like aural alerts for screen readers, controlled tab order for keyboard navigation, and the ability to require adding alternative text for images, ensuring that visually impaired users can understand and navigate content.
Revize's accessibility features
Easy-to-use interface: The Revize CMS is designed for ease of use, ensuring that content creators, regardless of their technical proficiency, can create and manage content without barriers.
Responsive web design: Case studies on the Revize website show that responsive web design and mobile accessibility are some of the things they prioritize when building websites for their clients.
Case studies on accessibility implementation
Promet Source has a commitment to making websites accessible, as we strongly believe that everyone deserves unhampered access to information and services they need regardless of ability. This is also why we are huge advocates of Drupal.
Our team has made our clients from the waste and water sector ADA Sec 508 compliant, as well as other government clients such as the Martin County, Florida website. We have also worked with associations such as the Council on Foundations and American Camp Association, and organizations in the healthcare sector such as Southern Illinois University School of Medicine to make their sites compliant with accessibility standards.
As for Revize, their case studies on Machesney Park, IL, and Pittsfield, MA show that they have worked with their clients for accessible and responsive websites. Their other projects as well, which include Des Moines, IA, Troy, MI, and more all state they are 100% responsive to any screen size.
Data integration tools
Integration tools are essential for government websites because they allow for seamless communication between different systems, ensuring that data flows smoothly and efficiently. This is crucial for government agencies that rely on various systems to function effectively.
For instance, a municipal government might need to integrate its website with a CRM to manage citizen interactions. Without proper integration tools, these processes can become cumbersome, leading to inefficiencies and potential errors.
Drupal's integration modules and APIs
Drupal has a list of third-party integration modules that you can send to your developers. These range from Google Analytics integrations to CRM integrations such as with HubSpot or Salesforce. You can also check their list of APIs to see what you can use for your website.
In the event that you need a custom module or API, we can do that for you!
Revize's integration tools
From the information provided on the Revize website, it's clear that they prioritize security, ease of use, and functionality with various apps. However, specific modules or tools for data integration were not explicitly mentioned.
Maintenance and upgrades
When choosing a CMS, understanding the maintenance and upgrade requirements of a CMS is crucial. Regular updates ensure that the platform remains secure and efficient. However, it can be challenging if the upgrades are disruptive.
Drupal's maintenance requirements
Regular updates: Drupal is known for its regular updates, both for its core and for the various modules it supports. These updates often include security patches, bug fixes, and new features.
Security patches: The Drupal security team actively monitors and addresses security concerns, releasing advisories and patches as needed. This proactive approach ensures that vulnerabilities are addressed promptly.
Migrate API: To minimize disruptive migrations and ensure a smooth transition, Drupal has tools like the Migrate API.
Community support: Being an open-source platform, Drupal has a vast community of developers and users. This community is a valuable resource for troubleshooting, sharing best practices, and providing patches or solutions to emerging issues.
Revize's maintenance requirements
Server configuration and maintenance: As mentioned in the security section earlier, Revize's team continuously monitors their activity and performs security tests and vulnerability scans, and patching and updating their web servers.
Upgrade frequency and disruption
Drupal's release cycle: Drupal announces all major releases on the Drupal website. Major versions, like the migration from Drupal 7 to Drupal 8, can bring significant changes, but they are usually well-documented and come with ample notice to give users enough time to perform the migration or upgrade, especially if the previous version is reaching its end of life. Minor updates are more frequent but less disruptive.
Revize's upgrade practices: The Revize website does not provide explicit details about its upgrade practices. However, given their emphasis on security and continuous monitoring, updates are likely performed as necessary to ensure the platform's security and efficiency.
Vendor support and responsiveness
When choosing a CMS, the level of vendor support and responsiveness is a critical consideration. Government websites serve as primary communication channels for public services, information dissemination, and citizen engagement. Any downtime, technical glitches, or security vulnerabilities can have significant repercussions, affecting public trust and the efficient delivery of services.
Drupal's support system
Being an open-source platform, Drupal has a vast and active community of developers, users, and enthusiasts. This community is a valuable resource for troubleshooting, sharing best practices, and providing solutions to common issues.
As for vendor support, you are free to choose among many agencies (like Promet Source) that offer professional Drupal maintenance and support services since there is no vendor lock-in. These vendors provide dedicated support, maintenance, and consultation services, ensuring that Drupal-based websites run smoothly and efficiently.
Revize's support system
As a proprietary CMS, we can reasonably assume that Revize offers dedicated support for its platform. While specific details about their support system doesn't seem to be on their website (aside from a customer portal), we can infer that Revize provides a structured support system, given their emphasis on security, continuous monitoring, and commitment to serving government entities.
Platform cost-effectiveness
When choosing a CMS for government websites, we need to consider cost-effectiveness and flexibility. Government agencies operate within budgetary constraints, and it's essential to ensure that the chosen CMS offers value for money, not just in terms of initial setup but also in long-term maintenance and scalability.
Drupal's long-term costs
Since Drupal is open source, the CMS is free to use. This means that there are no licensing fees associated with the core software. This can result in significant cost savings, especially if you're looking to build a large website.
The costs come with hosting, custom development, theming, custom modules, and any professional support, training, and maintenance. That's why it's important to choose your service provider well, so you know you're getting the best service for the budget you have.
And despite these costs, the flexibility, scalability, and robustness of Drupal often result in a high return on investment, especially when considering the platform's longevity and the vast community support available.
Revize's cost implications
Specific details about Revize's pricing and cost structure doesn't seem to be on their website. However, as a proprietary CMS, there are likely licensing fees associated with using Revize, along with potential costs for additional features, support, and customizations.
Why choose Promet Source as a Drupal Vendor?
In the vast landscape of Drupal vendors, our team at Promet Source stands out for several reasons:
Expertise: With years of experience under our belt, we boast a team of expert Drupal developers, designers, and strategists. We also have IAAP CPACC-certified experts in our team to ensure ADA Sec 508 compliance. Our deep understanding of the Drupal ecosystem, combined with our technical prowess, ensures that we can tackle even the most complex challenges with ease.
Track record: Our team has a proven track record of delivering successful Drupal projects for a diverse range of clients, including public sector agencies, educational institutions, and private organizations. Our portfolio showcases a wide array of projects, each reflecting our commitment to quality, innovation, and client satisfaction.
Commitment to excellence: At the heart of our operations at Promet Source is an unwavering commitment to excellence. We don't just aim to meet client expectations; we strive to exceed them. This dedication is evident in our meticulous approach to project planning, our rigorous quality assurance processes, and our proactive approach to client communication and feedback.
Choosing Promet Source as your Drupal vendor means partnering with a team that's not only passionate about Drupal but also deeply invested in your success. Our blend of expertise, experience, and ethos makes us an ideal choice for organizations seeking to leverage the power of Drupal to its fullest potential.
Which CMS should you choose for your government website?
After a comprehensive comparison of Drupal and Revize based on the criteria we mentioned, it's evident that both platforms have their strengths and cater to different needs. Here's a quick summary:
Security measures: Both platforms prioritize security, but Drupal's open-source nature and active community provide a level of transparency and rapid response to vulnerabilities that is commendable. Revize, on the other hand, emphasizes physical security and continuous monitoring.
Compliance: Drupal offers explicit tools and modules for GDPR compliance and is associated with hosting solutions like Acquia that are FedRAMP authorized. Revize's compliance status with GDPR and FedRAMP is less clear.
Accessibility: Drupal's commitment to accessibility is evident in its features and modules, ensuring inclusivity for all users. Revize also prioritizes responsive web design and mobile accessibility.
Integration capabilities: Drupal's open-source nature allows for a wide range of third-party integrations, while specific details about Revize's integration capabilities are not as transparent.
Maintenance and upgrades: Drupal's regular updates, security patches, and community support ensure the platform remains up-to-date and secure. Revize emphasizes continuous monitoring and server maintenance.
Support System: Drupal's vast community offers a wealth of knowledge and troubleshooting resources. Revize, being proprietary, likely offers structured support for its platform.
Cost-effectiveness and Flexibility: Drupal's open-source nature can lead to significant cost savings, especially when considering its flexibility, scalability, and community support. Revize's cost structure is less transparent.
Vendor Expertise: Promet Source, as a Drupal vendor, offers a blend of expertise, experience, and commitment to excellence, making it a top choice for organizations looking to leverage Drupal.
Given the comparison, if transparency, community support, flexibility, and a clear track record of security and compliance are priorities, Drupal for government emerges as the more favorable choice for those looking to migrate from their current CMS. Its open-source nature, combined with the robust support from vendors, ensures that government agencies can build and maintain secure, compliant, and user-friendly websites that serve their constituents effectively.
However, we still need to consider your specific needs and priorities. If you prefer a solution tailored for government entities, Revize might be worth considering, though further research and direct communication with Revize would be advisable.
Ready to future-proof your government website with security, accessibility, and seamless integration? Connect with our Drupal experts today!