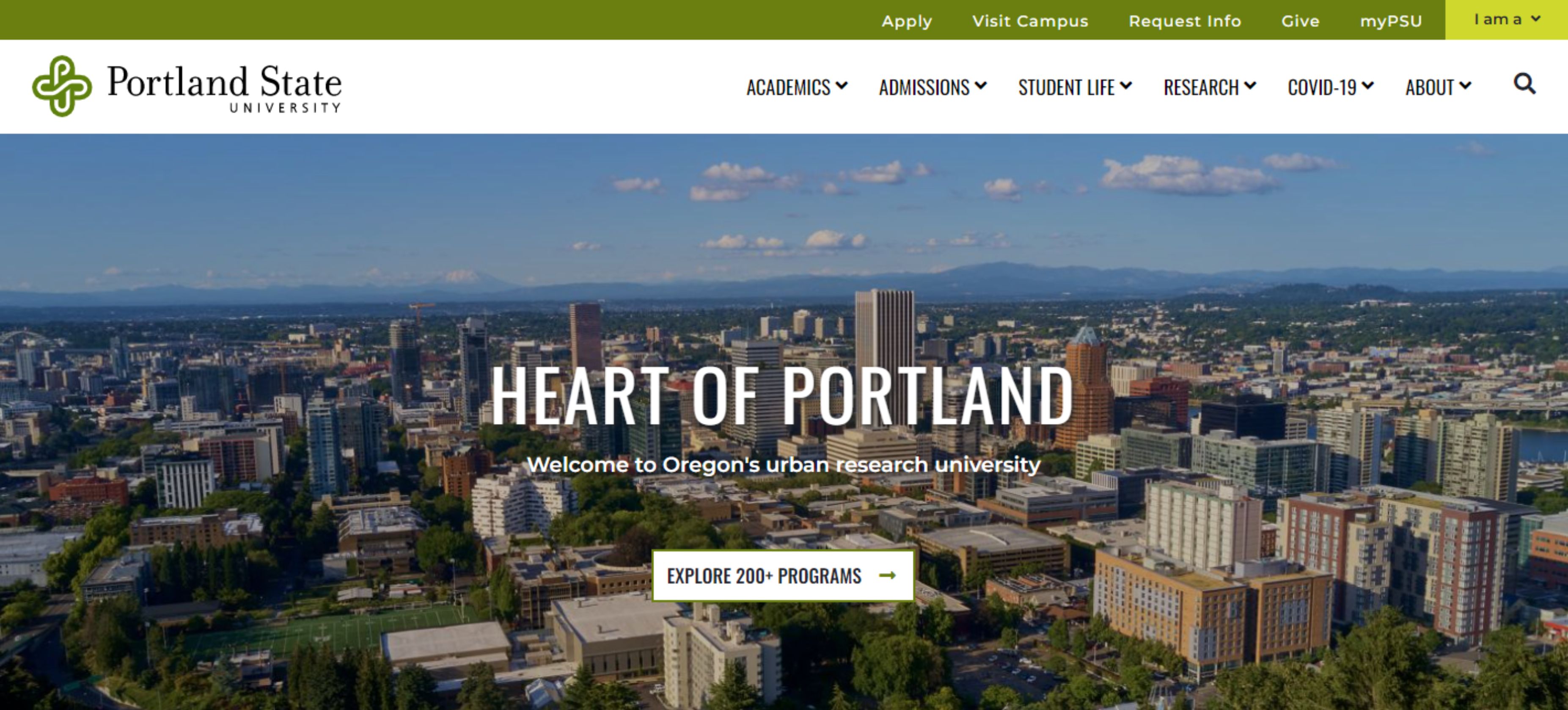 Our higher education website design solution empowers you to easily update your website's content for a better user experience for your students—both current and prospective.
Our Work for the Higher Education Sector
Why Promet for Higher Education?
Your website says plenty about your institution. So, an outdated website is not a good look. And we get it, it can be frustrating to keep your website updated—especially when you don't have the resources to either have the beautiful website you've always wanted, or the staff with the necessary technical skills to make it happen.
We at Promet Source have worked with plenty of higher education institutions and other complex organizations that need high-performing, easy-to-update websites. We're responsive and responsible, and we'll care for your sites as much as you do.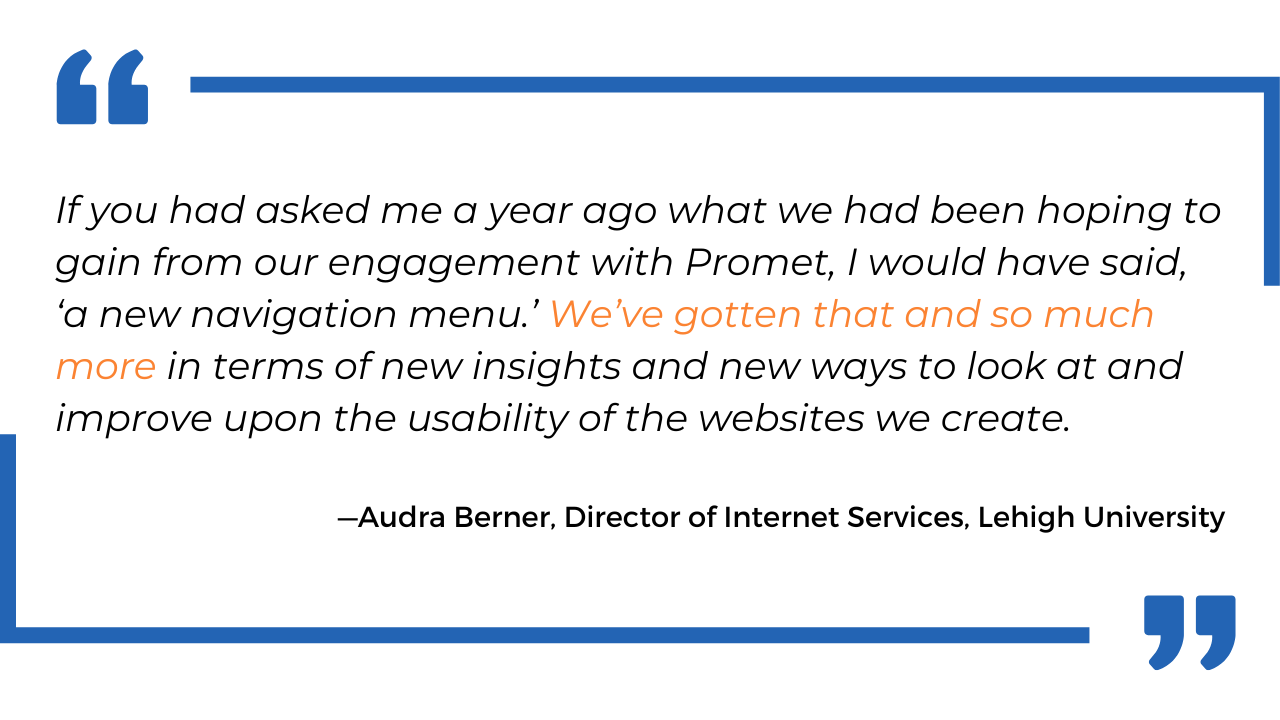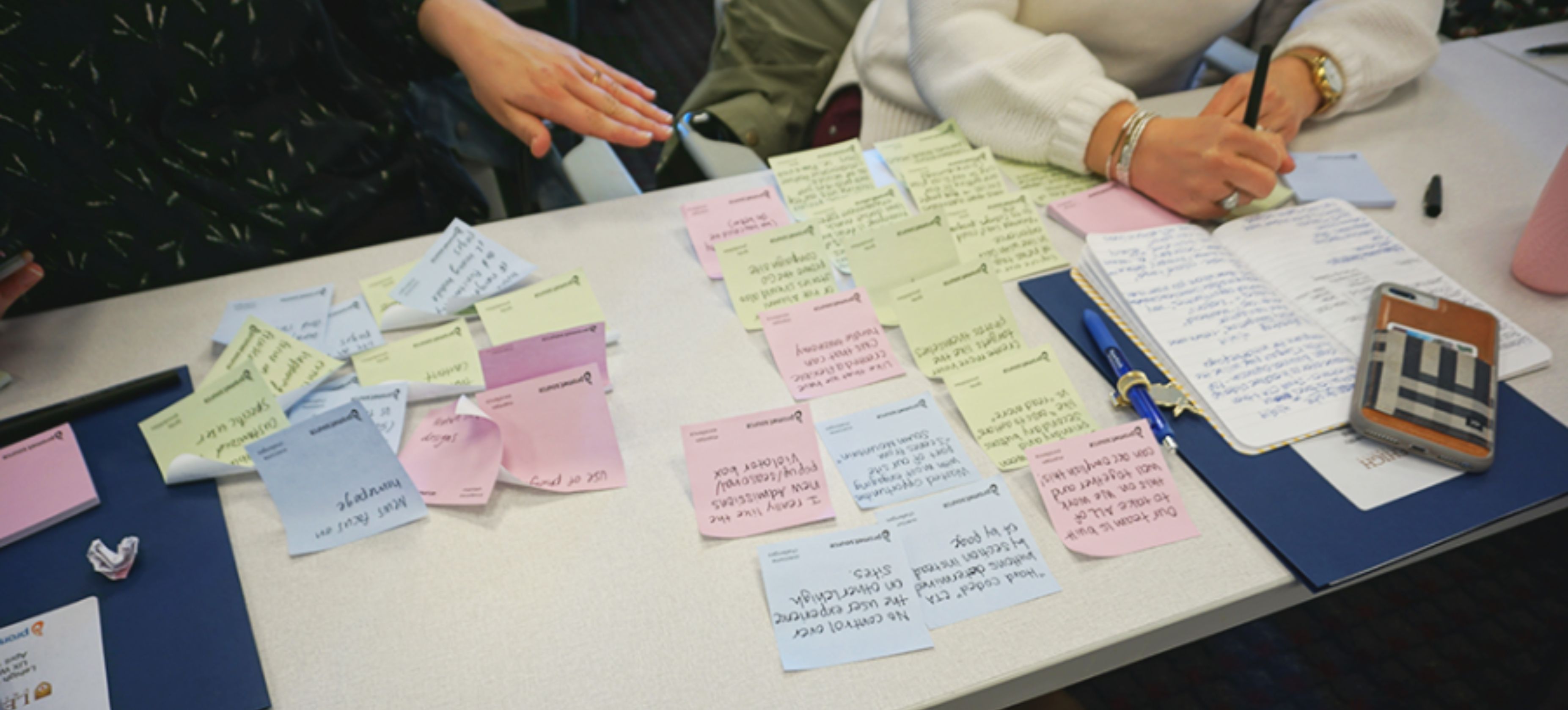 No More Wait Times in Updating Your Website
With Promet Source's Provus®, you can get a website that removes the need to call on technical staff every five minutes just to get your content updated. That means students can find the information they need in a breeze, whether it's a highlight reel of your school or an important announcement.
What's more, you can update the design and content of your website without accidentally damaging it with an open-source higher education website design solution.
We ensure higher education websites are:
Designed to be easy to update;
Safe from potential security risks and breaches;
Easy to access and navigate for your students;
Innovative and modern to appeal to the younger generation;
In line with your brand guidelines;
In line with the highest accessibility standards.
Promet Source Is Your Partner for an Innovative Higher Education Website
When we work with you, we ensure:
Our design decisions are based on usability testing data.
Your website is built with your audience's user journey in mind.
We work with all hands on deck to ensure we deliver what you need and more, no matter the complexity.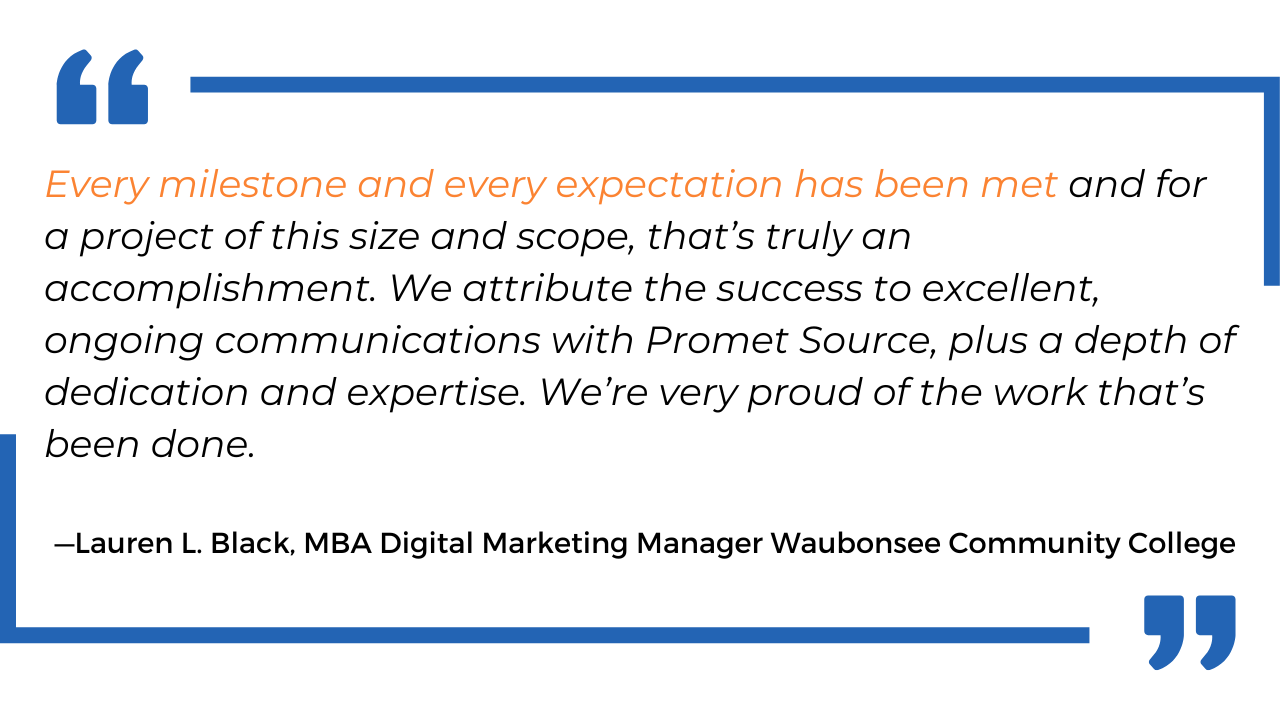 Insights & Resources on Higher Education Website Design
One team. 60+ certifications. Zero worries.
Other Industries We Work With
Don't miss out on more helpful free resources and higher education web solution insights!