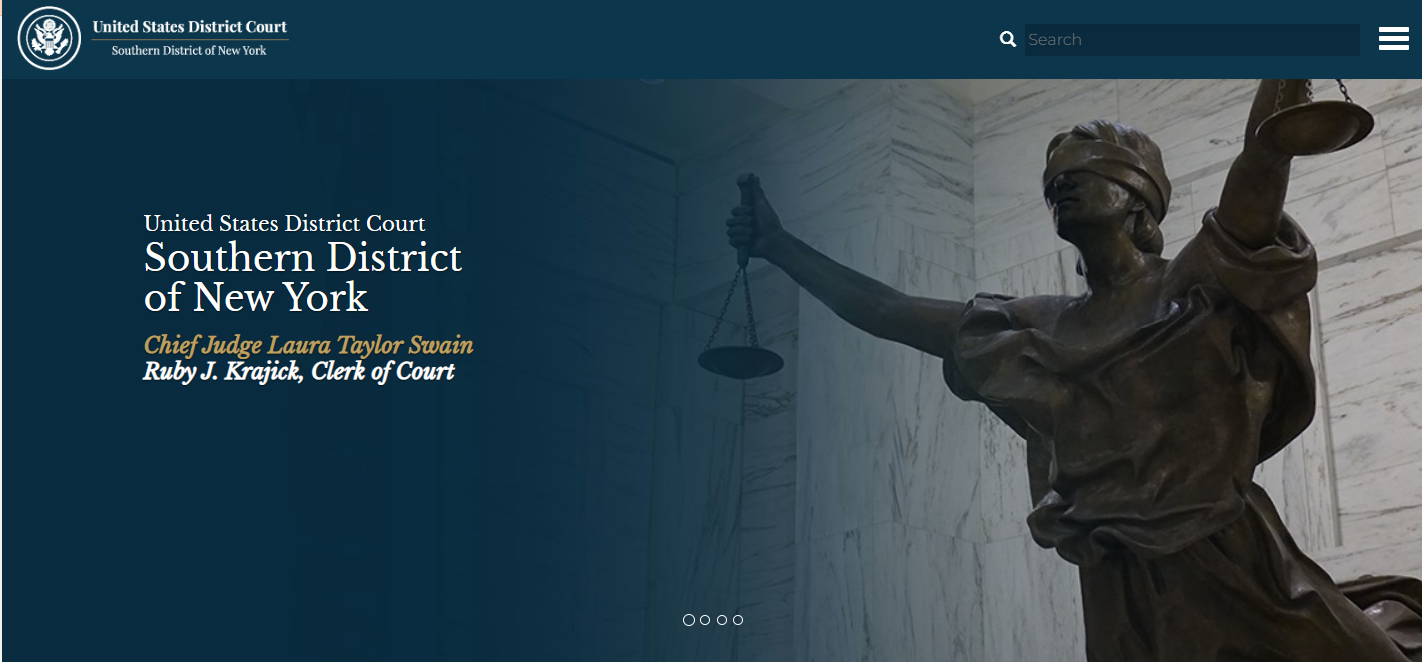 Our government website design solution is completely open source. You own the code, we do the work.

Get Your Open Source Solution Demo
Why Promet for Government?
When a site has an outdated user experience, design, and information architecture, vulnerability and security breaches are a serious concern. Switching vendors when you are dissatisfied can be costly in addition to trying to secure the source code from a proprietary platform.
With Promet Source, the source code is yours. That means you have zero dependence on a single provider. And since you aren't locked in with us, you can be confident our service will remain top-tier throughout our work together.
Our Work for the Government Sector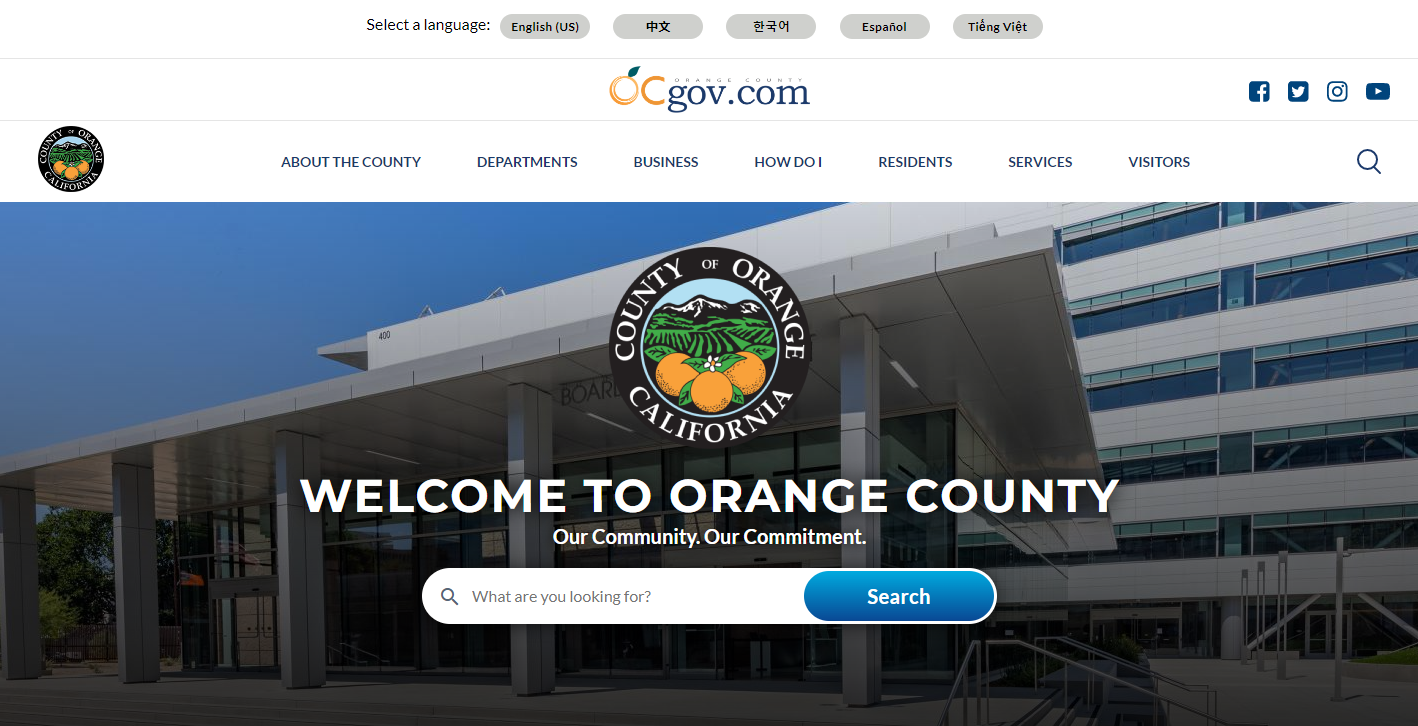 With Open-Source Solutions Comes Innovation
An open-source government website design solution means zero worries about performance.
We ensure government sites are:
Safe from security risks and vulnerabilities;
Designed for a modern and scalable user experience;
Optimized to create brand cohesion;
Organized intuitively for constituent and staff use; and
More efficient for browsing by streamlining navigation.
Promet Source Is Your Partner for a Successful State and Local Government Website
See our government contract vehicles:

When we work with you, we ensure:
We thoroughly understand your current pain points and goals.
We build a well-defined strategic plan, so all stakeholders are aligned.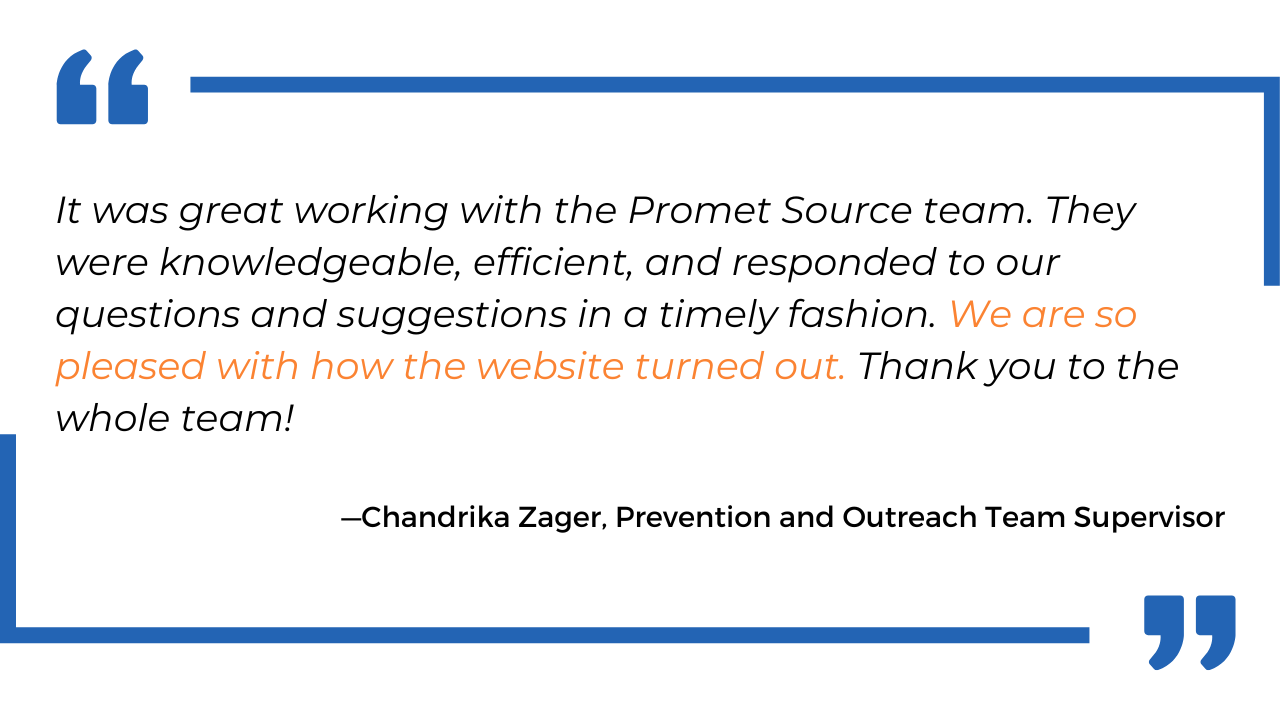 We thrive and rise to the challenge of highly complex projects, taking the load and pressure off of internal teams. With Promet's solution, content editing is made easy, much like updating a MS Word document.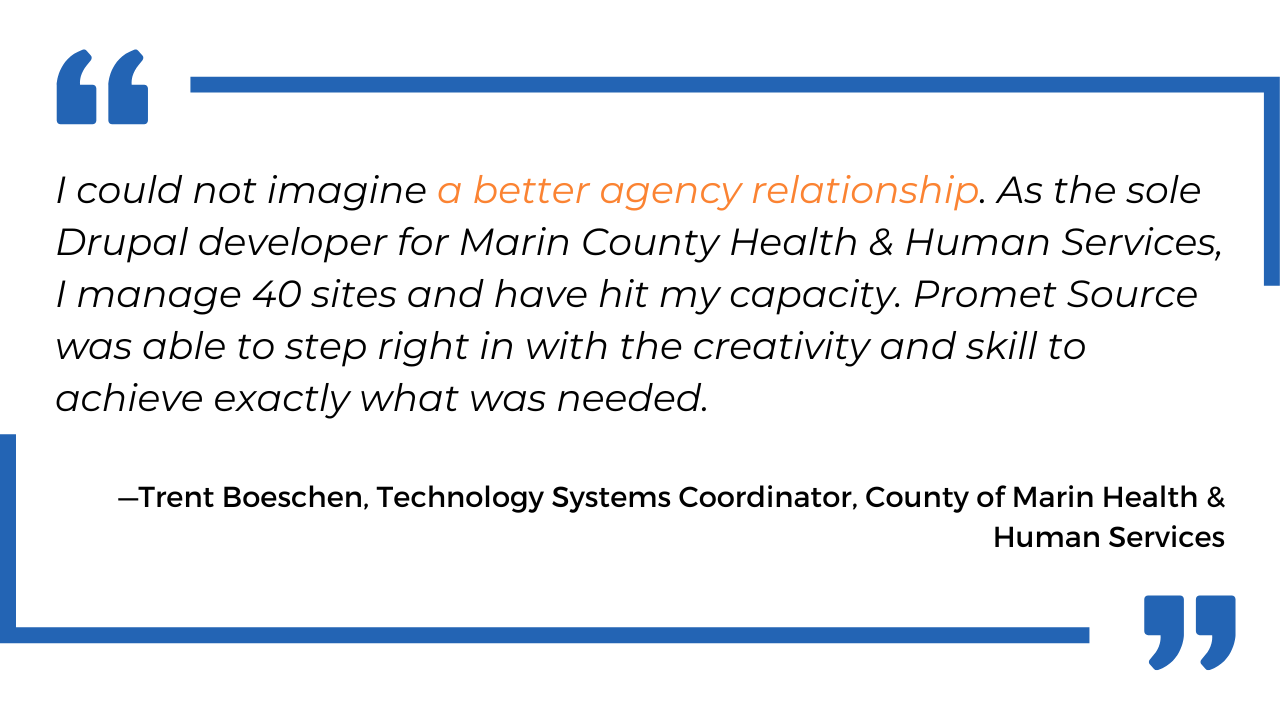 Our proven ability to deliver above and beyond expectations means that clients see the Promet team as an extension of their team.
Two factors driving our best-in-class solutions is our extensive experience serving state and local government, as well our insight into the objectives of your constituents.
Insights & Resources on Government Website Design
One team. 60+ certifications. Zero worries.
Get Your Open Source Solution Demo
Don't miss out on more helpful free resources and government web solution insights!