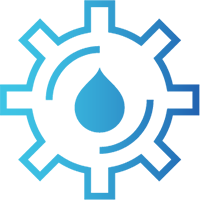 Igniting Digital Possibilities with Drupal
 
Passionate about Drupal
A leading Drupal development and Drupal consulting company, we build and support complex Drupal web applications, websites, mobile applications, and products. We work in close collaboration with clients to understand distinct goals, drawing upon our unsurpassed expertise and active participation in the open-source community. 
Our expert Drupal consulting team is passionate about exceeding clients' expectations every step of the way -- designing, developing, enhancing, and ensuring the accessibility of Drupal sites for optimal effectiveness and scalability to serve as the foundation for a wide spectrum of digital possibilities, both now and into the future.
Drupal is in our DNA
We serve as thought leaders in the Drupal community, sponsors of Drupal events, and development contributors to the Drupal project. 
Our highly skilled Drupal designers, developers, and solutions architects are adept at creating customized modules, features, and capabilities within both Drupal and other open source technologies. 
We contribute to Drupal code, we build Drupal modules, we speak at and sponsor Drupal conferences and camps, and we hold one of our industry's highest concentrations of Acquia certified Drupal developers. 
Component-Based Design System
With the introduction of Provus, we provide more efficient, Open Source Drupal development, while empowering marketers and content editors with a drag-and-drop, one-click, page-building experience that draws upon a library of design components.
Wide Spectrum of Service and Support
Our passion is the assurance that your site serves as an essential driver of your organizational goals. 
At its very core, Drupal is built on the spirit of community and co-development. We embrace this philosophy by channeling our decades' worth of development expertise toward our clients' success. 
Whether you're looking for in-depth discovery, design, and development, or simply an extra set of hands on an existing project, our team has the flexibility and commitment to exceeding your expectations every step of the way. Contact us and let us know what we can do for you.