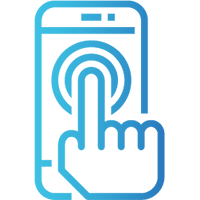 Apps that Fuel Momentum

Adept at the Full Spectrum of Web and Mobile App Development
Powered by what's new and next, Promet helps clients to define what they are looking to achieve with web and mobile app development and then proceeds to bring inspired visions to life. 
Our scalable, visionary solutions meet the full range of our clients' current and emerging requirements. 
With a history of creating successful web and mobile applications, we have embraced and implemented decoupled Drupal development to give our clients scalable solutions that ignite new possibilities for engaging audiences in our rapidly evolving digital world. 
What Sets Promet Source Apart
We are adept at avoiding pitfalls and perfecting best practices in the development of highly functional, intuitive, and easy-to-use web and mobile web applications.
Our development expertise is matched with our collaborative energy and dedication to boosting the bottom line and specific goals of our clients. With a passion for continuously igniting new digital possibilities, we consistently exceed client expectations.
Forward Focussed 
Whether working on a new initiative or a revamp of an existing system, we collaboratively develop strategies that take applications to the leading edge of the digital landscape.
Ready to begin the conversation about your next leap forward for engaging audiences and powering your organization forward? Contact us.