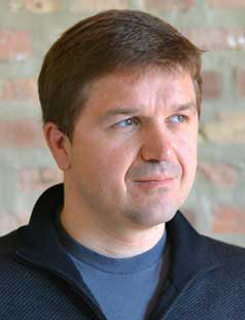 "This one time at band camp... Just kidding let's crank it up a notch and rethink how you approach web engagements."
Our fearless leader, Andy has more than 15 years of technical and project management experience from startups to Fortune 50 firms with industry experience in banking, telecommunications, government, and association technology management. Andy's ecommerce experience dates to 1998 with the implementation of highly scalable enterprise solutions for telecommunications providers.
It is his vision for Promet to be a strong and avid supporter of Drupal.  Andy is recognized as an open source technologies evangelist and contributor; he frequently presents to full houses at Drupal events across the globe. His experience with open source solutions includes the implementation of a highly secure CRM platform for the Executive Office of the President and the delivery of highly scalable database management systems for the US Army Electronic Proving Ground at Fort Huachuca.
He started his career as a Management Consultant at Ernst & Young (now Cap Gemini) advising multinational corporations in Northern Europe and South America. A global leader, Andy is fluent in English, Polish and Spanish. 
Sure, Andy is a proven leader with an impressive pedigree.  His business savvy combined with his deep level of expertise in web development has led Promet Source to become a world-class digital agency.  But, he's not the average CEO - he's approachable, affable and downright charming.  His partners, clients and team clamor to spend time with him away from the office.  Talking with him  is like opening a treasure chest; you might analyze an Agile development manifesto or Continuous Integration.  You might discuss the composition of his favorite wine or his misadventures in Mozambique.  Maybe you'll chat about new technology, family, the American dream or life as experience.   Whatever your conversation entails, you'll walk away with a new friend and a trusted ally in development.