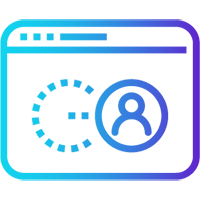 Promet Webinars for Staying Informed and In Touch
Targeted Expertise, Timely Topics
Rapid and often unexpected changes in the digital, economic, and legal landscape can spark immediate needs for new perspectives and knowledge. Promet's training team and in-house experts closely follow industry developments and are closely tapped in to the needs and concerns of clients. 
Our webinar schedule aligns with industry knowledge and know-how that can have a direct impact on your success, and reflects the diverse expertise and passion within our team.
Range of Topics, Always Free!
Monthly webinars, offered free of charge, address specific issues in a one-hour format that includes the opportunity for questions, and is often followed up with a value-added asset or additional resource for participants. 
Recent webinar topics include:
Web Accessibility for Content Editors
Making PDFs Web Accessible 
Design Thinking for Online Collaboration
Crushing Remote Project Management with Jira and Confluence
6 Steps to Streamline Drupal Migration
Subscribe to our newsletter to stay informed about upcoming webinar events, and if you have a suggestion for a webinar, let us know! We'd love to hear from you.