Drupal Training
Extend your expertise.
Visit PrometTraining.com for all the details about our Drupal training practice or to register for public classes.
When you receive training in Acquia's best practices, you're improving your team's ability to work efficiently delivering world-class functionality for your digital properties. Promet employs the most experienced Drupal trainers. In fact, our training practice manager was contracted by Acquia to write their Drupal 8 instructor led curricula. Whether you need Drupal 7 or Drupal 8 training, our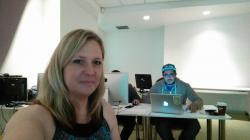 team will ensure that you can customize your training experience.
Stop Googling and Learn Best Practices to Maintain a Site or Achieve Acquia Certification
The best preparation to work on a Drupal website is to learn Acquia best practices. The instructors at Promet Source are Certified Acquia Developers and will guide you through the most important skills to configure, theme and add functionality to Drupal 7 and Drupal 8 websites. For those hoping to achieve certification, Acquia suggests at least one year of experience developing Drupal websites and training in best practices.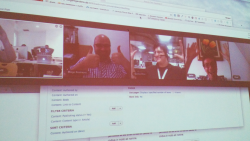 Do You Have a Team to Train?
Training is available for either public sessions or private classroom settings. Public courses range from 1 to 5 days in length; private training packages can be customized to suit your needs. Private on-site training for your team ensures learners get access to the expertise they need for case-specific questions.
Visit PrometTraining.com for more information or to register for public classes.