Main Content
Promet Source at the NTEN Annual Conference
Promet was in Minneapolis on April 11 and 12 for the NTEN Annual Conference. Looking at the calendar, I noticed that we were well into the 3rd week of spring but it seems that Minneapolis didn't get the memo. 4 inches of snow greeted us as we arrived.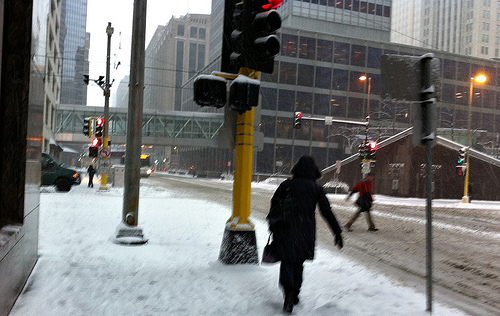 Now our HQ is in Chicago so snow is not a new concept. However, this much snow on April 11th was not a good thing. 
Promet was a sponsor at
Drupal Day
, a great event organized by Betsy Ensley of ThinkShout. Drupal Day was an all-day information session geared towards IT decision makers who either currently manage or are considering Drupal projects. As part of our sponsorship, Promet's CEO Andy Kucharski delivered a Lightning Round talk titled:  DIY Support: 5 Key Benefits of Managed Support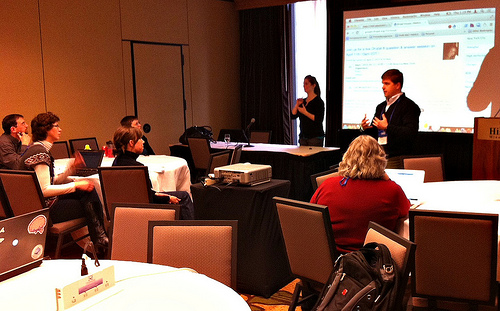 Once Drupal Day ended, we headed upstairs for 5 hours of trade show exhibition. Promet had a booth in the NTEN Science Fair and we met and talked to a lot of interesting people. The Non-Profit space is a dynamic and growing industry and decision makers are interested in developing and growing one-to-one relationships with their various audiences--members, staff, and donors.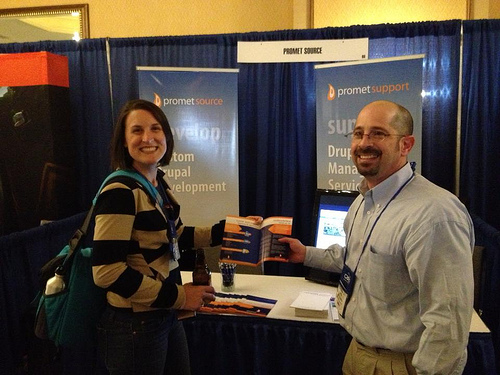 There were many fantastic exhibitors at the NTEN Science Fair and featured vendors of all shapes and sizes providing value to the Non Profit sector. In addition to the Science Fair, the informative sessions featured speakers hailing from many different organizations and disciplines. But they all held one thing in common--a desire to work with and in the Non Profit sector. 
Here are links to a couple really great presentations from the conference: