Main Content
Promet at DrupalCorn Camp 2012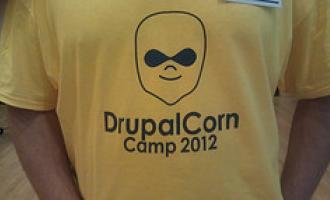 Thunder and Lightning: Loadstorm and Other Ways to Stress Out Your Drupal Site
August 4, 11:00-11: 45 am at Room 220
LoadStorm provides a quick, cheap, and easy way to slam your Drupal site with thousands of instances of cloud generated traffic. We'll take a look at the results and how to analyze the numbers. We'll also review other tools and high-level principles for improving performance on your site.
Options for Mobilizing Your Site with Drupal
August 4, 2:00-2: 45 pm in Room 230
Numerous people today already access the Internet exclusively on their smartphones and do not own a desktop or laptop computer. As Drupal developers, designers, and themers, it's foolish for us to continue to assume that our work will only be viewed on a desktop or laptop screen. Today's website must deliver a tailored experience to the mobile web user that utilizes unique capabilities only available on such a device – geolocation, screen rotation, etc. This experience must be just as flawless as it is on their full size device. The mobile user expects personalization, interactivity, and adjustments to his or her context. We will go over business and architectural options with Drupal for providing your content or moving your app to mobile users.
Project Management Tools and Organization
August 4, 3:00-3:45pm at Room 230
As many Drupal development firms continue to evolve and mature, we often run into many management issues involved with the growing pains. One of the biggest of those issues is effective and efficient project management. In this session, we will discuss tools and processes to use throughout the development project and beyond, as well as best practices to help your organization go and stay agile. We will delve into Redmine as an example of a highly flexible, open source project management tool for supporting agile development and support.
To see the full DrupalCorn schedule, click here.