Main Content
Promet Chicago Drupalcon Proposed Sessions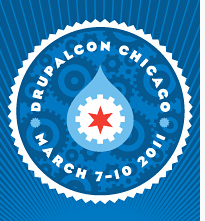 This year Promet Source has submitted 9 sessions for Drupal Con, located in Chicago.  Our sessions cover a wide spectrum of topics along each of the different session tracks.  Voting closes December 24th, so get online and vote if you would like to see our sessions!
by  Marius Ducea
Track: Implementation and Config
Experience: Intermediate
Opscode Chef is an opensource systems integration framework built to bring the benefits of configuration management to your entire infrastructure. You write source code to describe how you want each part of your infrastructure to be built, then apply those descriptions to your servers. The Drupal cookbook that I've released a few months ago will be used as the base on how we can bring Chef automation into Drupal.
This session will cover how we can use Chef to automate Drupal installations: starting from scratch with a clean, basic server install to a fully managed LAMP stack and Drupal installation, Drush and also managing Drupal modules. Also, it will cover how to perform automated Drupal upgrades and how to scale Drupal to multiple servers using Chef:
- Quick Chef intro
- Install Drupal and Drush with Chef
- Manage Drupal modules with Chef
- Drupal core and modules upgrades automated
- Using Chef to scale to multiple servers.
Intended audience:
Drupal developers and systems administrators; people who are interested in cloud computing and automation. System engineers who want to learn how to scale, configure and manage drupal using automated tools in and off the cloud.
Questions answered by this session
What is Chef and how can I use it to configure my server?
Why would I want to install Drupal with Chef? Why is Drush not enough?
How can I manage Drupal modules using Chef?
How can I perform Drupal updates using Chef?
Do I need to use a cloud computing system for this?
---
by Rachel Jaro and Andrew Kucharski
Track: Business and Strategy
Experience: Beginner
Mobile development is the rage. How can Drupal play a role? We'll discuss SDK options for mobile development, HTML5's role and how we used Drupal as a framework for the mobile apps to check the home for enterprise mobile web application development.
An introduction to the mdot, hybrid and native apps
How your site can be part of the mobile world
Using the services module and json
We'll discuss mobile development that goes beyond games and displaying your content on a mobile device. We'll provide examples of real-time two-way communication, geo-tracking a fleet of devices using OpenLayers and google apis.
Intended audience:
Our track will speak to a wide audience, from developers looking to learn about toolsets and methods to decision-makers who want to see how to take the iPad from a media consumption device to a powerful workforce communication tool.
Questions answered by this session
What are the available development tools for mobile development?
What is mobile development?
How to use services and openlayers to create an integrated mobile and web application?
What are possible challenges with using Google maps API and openlayers?
How to deploy and maintain mission critical 24/7 mobile applications?
---
by John Nollinand wamilton
Track: Business and Strategy
Experience: Intermediate
Web Development seems to be the only industry where we treat our own company not nearly as well as we treat our clients. Internally we don't keep deadlines, we don't put forth our best work, and we often have a far less superior site compared to what we deliver to our clients.
This Session will not only cover how to manage yourself as a client but also ideas on how to put your best foot forward on your own site. How to show off your experience, capabilities, and services through not only the content on your site but the site itself. Let's walk through creating an amazing website and portfolio for our very best client, OURSELVES!
-Managing internal projects as if they were a client
-Resource allocation for internal projects
-Creating the portfolio
------Blog
------Testimonial
------Industries
------Products vs Services vs Core Capabilities
------Case Studies vs Clients
------FAQ
Lastly, I will share how an exercise like developing a detailed company website or a company-wide wiki can help drive the company towards its strengths, focus its view on the correct path moving forward, and help management assess positioning and growth.
Intended audience:
This presentation is for owners of Drupal development companies, freelancers who have personal portfolio websites, and even the end client who wants to see how a project can be managed and executed as well as gain ideas for what to include on their own website.
Questions answered by this session
How do I staff my internal project?
Who is accountable for managing my internal project?
What do I need to put on my website to attract and convert more clients?
How do I leverage my core strengths on the web to sell more business?
What other value do I get from committing time and resources to an internal project?
---
Track: Implementation and Config
Experience: Beginner
What does it mean when someone says "My Site is slow now"? What is page speed? How do you measure it? How can you make it faster? We'll try to answer these questions, provide you with a set of tools to use and explain how this relates to your server load. The focus is on teaching you how to have a conversation about web page speed with your client as well as your system admin. You will walk away with a better understanding of page load (not server response or mysql performance) and how to measure this. We will also talk about an EASY thing that you can do without hiring a team of experts.
We will cover:
- What is page load speed?
- Tools used to measure the performance of your pages and site
- Six Key Improvements to make Drupal "run fast"
++ Performance Module settings and how they work
++ Caching - biggest gainer and how to implement Boost
++ Other quick hits: offloading search, tweaking settings & why running crons is important
++ Ask your host about APC and how to make sure its set up correctly
++ Dare we look at the database? Easy changes that will help a lot!
- Monitoring Best practices - what to set up to make sure you know what is going on with your server
- What if you get slashdoted? Recommendation on how to quickly take cover from a rhino.
This session is based on the sixth most downloaded session I gave in Drupal Con SF last year with updates for D7 (http://bit.ly/gg39Tk).
Intended audience:
Themers who want to learn how they have the biggest impact on performance. System admins who want to put some tools in their toolbox. Business people who want to understand what is fast and what is slow.
Questions answered by this session
What is page speed? What is render start?
How to measure page speed? What is a web page speed waterflow diagram?
What are the best tools out there to monitor page speed?
What are simple best practices to make your site faster?
High level concepts of caching and what is done to increase the speed of Drupal.
---
Track: Implementation and Config
Experience: Intermediate
Drupal 7 RC1 is out - zero critical bugs! That's awesome, we're all waiting for that.
It's great, it has tons of new features, its been years in the making and its the future of Drupal. Should you use it for your next project? Many of the best modules from D6 are not core, but what about the rest? There are no critical bugs, but are you able to support any bugs that surface during implementation?
Launching a high-performance site? Ok, then its Pressflow... or Acquia. What's the difference?
So why not just go with D6? Won't we just have to migrate to D7 in a few months?
Choices choices.
Intended audience:
Anyone who has heard of any of PressFlow or Acquia Drupal. Anyone who is wondering which version they should build the next site on.
Questions answered by this session
What is the difference between D6 and Pressflow.
What is the difference between D6 and Acquia Drupal?
What do I need to know to support D7?
Historically what were the rate of adoption of D6 and rate of modules upgraded and supported for D6?
What are the best cases for these distributions?
---
Track: Coder
Experience: Beginner
A case study on how the US Chamber of commerce - the world's largest business federation - migrated 10 years worth of content to Drupal. The US Chamber of commerce web team also supports hundreds of advocacy sites and smaller association sites. Come to hear how we managed a six-month migration, continued adding content and set up an infrastructure to support hundreds of sites. Along the way we'll discuss some 'interesting' challenges we've encountered:
Moving the site in waves rather than all at once.
Auto-generating redirects to maintain search engine rankings.
Remapping the assets (files, images, etc) and providing controlled user access
Using TAC + taxonomy to manage URL paths and access simultaneously
Author experience and training
How we made a good case for Drupal specifically, after doing a lot of studying and going through an implementation test case. We did choose against a huge, centralized, integrated CMS because they were all either too expensive or too inflexible (or both) for the Chamber's culture.
Intended audience:
Business people who might wonder how to sell the bosses on converting to Drupal.
Questions answered by this session
How to shift the organizational paradigm from using proprietary software to doing it the open source way?
How to migrate 10 years of data in a cascade style and avoid the big-bang migration risk?
How to manage SEO during a large content migration?
How to migrate in waves instead of all at once?
How to migrate and re-map assets (files, images, etc) while providing controlled user access from legacy CMS to Drupal
---
by John Nollin
Track: Design and UX
Experience: Beginner
There's no purpose to site traffic if you cannot convert it into your end goal. Whether it be a purchase, phone call, or an ad click, HEO, also known as CRO (conversion rate optimization), is the art of structuring, designing, and optimizing your site to convert your users. Take your SEO to the next level by adding HEO.
This session will cover the other side of the SEO coin, HEO and Conversions. How do we optimize our sites for people, not just robots? Why should we spend more time focusing on conversions and not allocating all our efforts to gaining traffic?
-Defining HEO
-SEO vs HEO
-Where does HEO Go?
-------HEO during Structure/design
-------HEO in keywording & content
-------HEO linking
-Tools to help with Conversions
-Modules to engage your users
This session does not cover in-depth SEO topics and is not intended to downplay the significance in a good SEO strategy. This session is built to show you WHERE in the SEO process to add HEO thinking.
Intended audience:
This session is intended for anyone who is working with a Drupal site and is looking to increase conversions from their current traffic to their end goal. It is a great session for us to step back from SEO buzz and remember who we are trying to appeal to, our users, their experience with our site, and converting!
Questions answered by this session
How can I convert more of my users and visitors to do what I want them to do?
What is conversion rate optimization (CRO) and why are you calling it HEO?
Why should we spend more time focusing on conversions and not allocating all our efforts to gaining traffic?
How do we optimize our sites for people, not just robots?
Where in the SEO process can I add HEO and CRO thinking?
---
by Rachel Jaro
Track: Coder
Experience: Beginner
Migration usually could last from 1 day to 7 days, to 1 month, 3 months or even a year!
Been there, done that. I had my own set of frustrations especially cleaning up some mess after the import. In this talk, I'll present to you how you can maximize the node_import module for all your export and import projects. Topics included:
· Things learned from these migration projects
· How to extend the node_import API to solve your unique problems
· Introduce the new UI that we are working on to manage your exports and imports
Intended audience:
developers at any level
Questions answered by this session
How are migrations in the real world done?
What is node_import?
How can node_import help me in my migration from other CMS?
I have specific requirements for my migration project, how can node_import help me?
Can I import even if I am not a developer?
---
by John Nollin
Track: Design and UX
Experience: Intermediate
In this session, we will discuss how to architect a websites content, structure, hierarchy, and purpose into a meaningful work-flow that is easily managed for SEO.
First, I will walk through the steps that were taken to architect a service-oriented website as well as discuss how to incorporate:
-content
-target marketing
-products/services
-user experience
-conversion rate optimization (CRO)
into your model to build a website before you even begin to install Drupal.
Next, we will go through an example of a website that used well thought out architecture to:
-accurately display all its content
-directly appeal towards a specific market
-be easily managed with content types
-display correlating content through taxonomy
to obtain the end result of a very well structured website for easy SEO execution and target marketing.
The goals of this session are to help attendees understand how to execute a pre-installation planning for their website. This type of activity will help develop a far superior website architecture, dictate design, and drastically improve the way the SEO by having the team consider multiple factors before beginning any development.
Intended audience:
This session can help anyone who is involved in the pre-development planning of a website. If you are a designer this can help you set up meetings to find out what clients need in their site before doing any designing. As a developer, this practice can help you find functionality and other requirement needed so that they don't creep up mid-project. Lastly, as a business owner, this session can help you piece together your needs for your web project. Questions answered by this session
What should I include on my website?
How do I build a site structure for improved SEO?
How do I make my site more user-friendly?
How do I best convey all my websites content to the end user?
How can set up a site to easily manage new or changing content?