Main Content
Illuminating a Path to D8's Stable Release Version
A Commitment to Drupal
Promet Source is proud to have a longstanding commitment to Drupal that dates back to 2009. The release of Drupal 8 was greeted with a sense of relief and hard-earned satisfaction by everyone at Promet. But it was especially rewarding for a group of Promet team members since they're core contributors to Drupal 8. 
Promet believes staunchly in contributing to the Drupal community as often as possible, and this attitude is exemplified by the efforts to get Drupal 8's first release candidate ready to go earlier this month.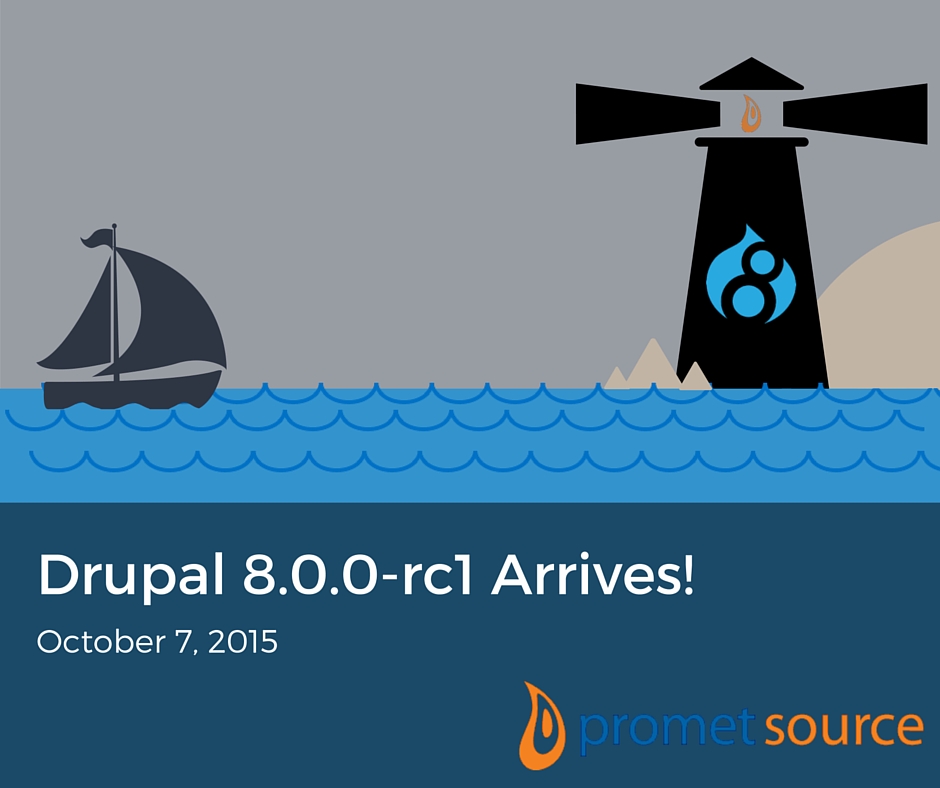 Related story: Drupal 8's first release candidate is here!
Going Above & Beyond
Beyond the noted contributions to Drupal core, Promet also makes a devoted effort to appear and speak at Drupal events across the country, even taking their presentations global in some instances.
Promet's team will be at two Drupal camps in the next four weeks, showing up at DrupalCamp Ohio in Columbus, OH on October 23, 2015, and DrupalCamp Cebu in the Philippines on November 7, 2015. 
Drupal 8 core contributors from Promet Source include: 
- Arnold French, Drupal & php developer
- Leo Tan, Drupal & Front End developer
- Karen Da Cruz, Project Manager
- Doug Dobrzynski, Drupal & php developer
Many thanks are in order for the team of core contributors, you all rock!
The contributions went towards issues in core's filter.module component and fixes for Drupal Commerce as well. Read more about contributions to Drupal 8's core at this site for updates about companies and individuals who are making the first stable release of Drupal 8 a reality!