Main Content
Drupal Presentation Slides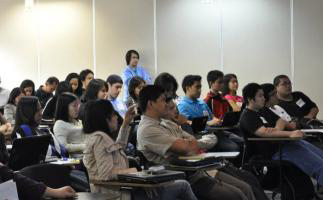 Hello, below are some of our presentations - we've had questions about these, here they are.

Drupal Con 2010 - Making Drupal Run Faster - Andy Kucharski
 
What does it mean when someone says "My Site is slow now"? What is page speed? How do you measure it? How can you make it faster? We'll try to answer these questions, provide you with a set of tools to use and explain how this relates to your server load.
We will cover:
- What is page load speed?
- Tools used to measure the performance of your pages and site
- Six Key Improvements to make Drupal "run fast"
++ Performance Module settings and how they work
++ Caching - biggest gainer and how to implement Boost
++ Other quick hits: offloading search, tweaking settings & why running crons is important
++ Ask your host about APC and how to make sure its set up correctly
++ Dare we look at the database? Easy changes that will help a lot!- Monitoring Best practices - what to set up to make sure you know what is going on with your server
- What if you get slashdotted? Recommendation on how to quickly take cover from a rhino.

Make Drupal Run Fast - increase page load speed



View more presentations from Promet Solutions.

Drupal Camp Chicago 2010 - Migrating 100,000 pages of content
From Legacy CMS to Drupal - Rachel Jaro

Drupal Camp Manila 2011 - Selling Drupal to a large Organization
A case study on how the US Chamber of commerce - the world's largest business federation - migrated 10 years worth of content to Drupal. The US Chamber of commerce web team also supports hundreds of advocacy sites and smaller association sites. Come to hear how we managed a six-month migration, continued adding content and set up an infrastructure to support hundreds of sites. Along the way we'll discuss some 'interesting' challenges we've encountered:
Moving the site in waves rather than all at once.
Auto-generating redirects to maintain search engine rankings.
Remapping the assets (files, images, etc) and providing controlled user access
Using TAC + taxonomy to manage URL paths and access simultaneously
Author experience and training
How we made a good case for Drupal specifically, after doing a lot of studying and going through an implementation test case. We did choose against a huge, centralized, integrated CMS, because they were all either too expensive or too inflexible (or both) for the Chamber's culture.

Promet.manila2011.selling drupal