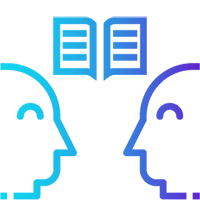 Training Tailored to What Your Team Needs, When It's Needed
At Promet Source, training is an inherent component of every engagement. As we progress through consultation and implementation, individualized Drupal training and accessibility training occurs as a matter of course. 
Often, however, clients ask for more, or there is a training need that's not on our public training schedule, or connected to a particular web development or accessibility remediation project.
How to Schedule Private Training
In cases where groups of three or more need to get up to speed on a topic or within a timeframe that does not appear on our training calendar, a customized training engagement is an option. 
Contact us to discuss the level of mentoring or training that aligns with your specific needs, and we will be happy to assist with the creation of a customized training curriculum that aligns with your specific needs and sets your team up for success.