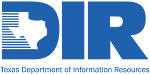 Promet Source is pleased to be the recipient of a contract award from the State of Texas Department of Information Resources to provide web design, development, and web accessibility services to public entities in Texas eligible to purchase under contract DIR-TSO-4261.
Contract overview
Promet DIR Contract Page
Contact for questions or quotes:
Amy Groenhof
773.525.8255 x105
sales@prometsource.com 

Services available
Web Content Management
Website Design
Website Development
Drupal Consulting & Development
Wordpress Consulting & Development
E-commerce Development
Web Accessibility, (508, ADA, WCAG)
Training related to managing and maintaining a Drupal Site
Training related to maintaining an accessible website
Products and Pricing available under DIR-TSO-4261 
Warranty / Return Policy
Warranties negotiable for individual web projects.
Returns not applicable.