Main Content
Why Drupal is the smartest CMS for universities
Don't Let Your Website Commit a Foul 
It's that time of year again, when Americans go ga-ga over college basketball.  
People find many reasons to love the ultimate tournament in college athletics.  Plenty of budding fortune tellers are cut down by the unpredictability of the massive 64-team bracket.  Spectators love the intensity of watching two teams battle for their season in an all-or-nothing showdown.  Some people root for their alma mater.  Others just like the mascots…maybe.  
Schools that send a team to the bracket get pretty hefty boosts in exposure and recruiting power, and for that reason alone many insiders in the world of higher education love the NCAA Tournament.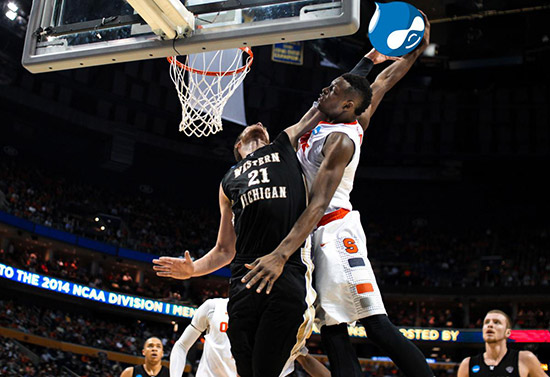 What about those schools that don't have a team to send into March Madness?
If you work in the higher education space then you already know that your website is among the most important recruitment tools in your kit.  Millions of viewers will look at it and subject it to pretty healthy competition, no committee selection required.  Prospective students are going to rank their future choice of schools no matter what, and your website has to perform on the national stage if you want it to help score some new students.
So what's the best way to determine if your school's site is in good shape or if it needs to do some serious work? 
Does Your Site Pass the Test?
Try clicking around your site for a couple of minutes.  See if you can accomplish any of the following actions in fewer than 5 clicks:
- start an application
- contact the admissions office
- schedule a visit 
- download some literature
 Go ahead, we'll wait.
You're back — good! Now, were you able to get any of the items from the list above in 5 clicks or fewer? If you had to answer 'No' to even one of those actions, then it's time to take a step back and look at your site with the user experience goggles.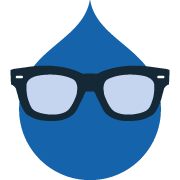 Connecting With Users Everywhere
A successful website for a college or university needs to be easy to navigate, act as the central hub for all of the varied department websites, broadcast news and events, and act as the main conversion portal for students who want to apply.
The current generation of students applying to college is more diverse than ever and it's an increasingly mobile cohort.  Their research tool of choice is the smartphone.  Consider how easy or how encumbered the pathway to any successful conversion might be on any device.  If the site is not responsive in the first place, then that's a whole other major demand that must be addressed.
Drupal is the leading content management system (CMS) for higher education because it is a flexible yet powerful platform that allows a website development team to craft a unified experience for users across desktop and mobile devices.  It also empowers institutions that have many different types of content, such as universities and their myriad academic departments, to grant content editing and creation roles to many members.
The other reason Drupal has come to dominate the annual rankings of Top 100 Universities is that it has excellent integrations for eCommerce, a functionality tool with great import to the alumni outreach and fundraising departments of any school.
To read more about Drupal and its leading applications to the world of higher education, subscribe to our blog.
Have a question about your school's website? We'd love to hear from you.  Subscribe to our newsletter or check out some of the schools we've helped turn their websites into powerful recruiting and learning platforms.