Main Content
Open source platforms & civic website development
Why Drupal is the perfect solution for civic website projects
Govtech.com puts out 
annual rankings
 of the best government websites at the state, county and city level.  Drupal powered two of the websites in the Top 5, providing the basis for well rounded and robust city portals for the residents of 
Washington, DC
 and the city of 
Los Angeles
.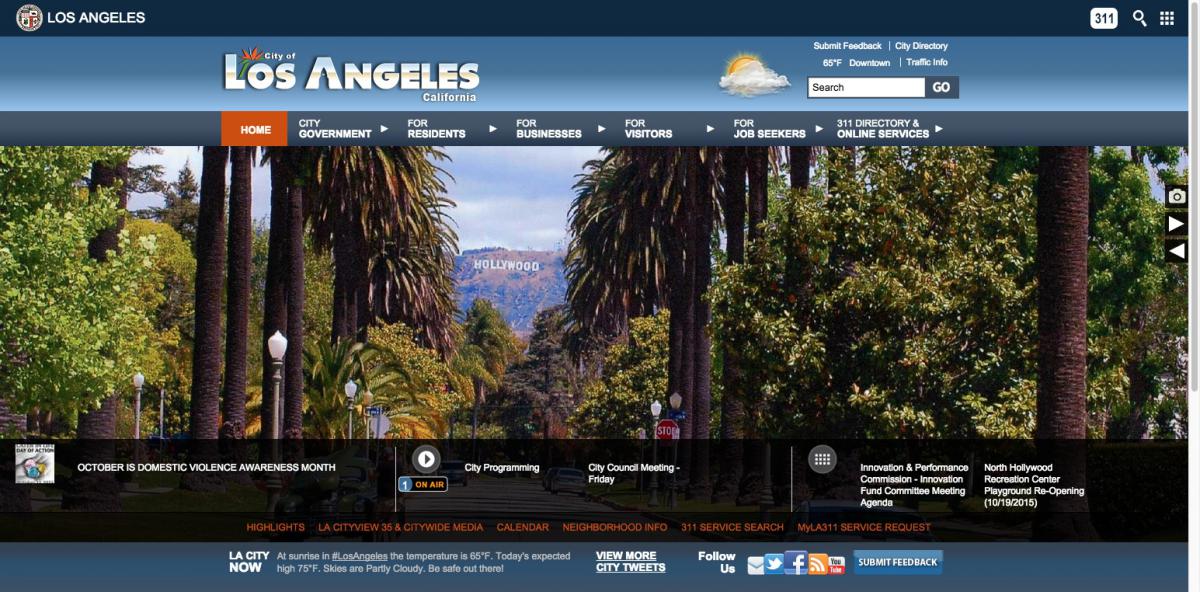 Drupal is the content management system (CMS) of choice for these major city web portals because it is so effective at meeting a lengthy list of requirements.  Most cities have to approach a website project that meets the following requirements:
- it's easy to use on any platform because of responsive design
- it draws on multiple content contributors
- it's cost effective
- it's secure and easy to maintain
Designing for the future of government: Civic leadership at your fingertips
Businesses are de-centralizing to do more with fewer resources.  Governments face the same challenge and won't rely on desk-bound administrators to meet the needs of a community that is increasingly diverse.  Instead, cities are putting more of their employees out into the community, and in many ways, this people-centered approach needs to be mirrored across digital properties that connect with the public.  Drupal is a perfect fit for the needs of local government since it can connect users across many different web properties (think police, fire, libraries, parks, etc.) in a unified platform that's secure and easy to use.
Innovating the Town Hall
The government has become a more collaborative and innovation-driven service as devices with an Internet connection have proliferated our communities.  Instead of assembling at the physical town hall, we now have the option to contact our civic leaders at a moment's notice via websites, email, and social media.  This shift in accessibility has totally changed the way civil servants meet the needs of a community and campaign for office.
Check out Govtech.com's state-by-state 
grading system
 to see how your local government is meeting the digital needs of the community.

Contact us if you would like to learn about Promet's expertise in leveraging Drupal to deliver great digital properties for governments across the country.