Main Content
How to explain a Drupal installation profile to a non techie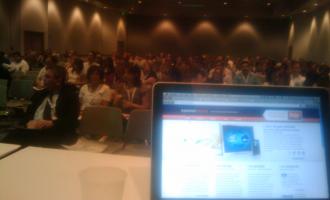 This weekend we presented the merits of using Drupal to the International Baking Industry Exposition in Las Vegas.  The challenge we faced was how to quickly convey the benefits of using Drupal to an audience that was completely non-technical - as in: may use a computer to read email only and look at pictures of their grandkids.  Our audience was small retail business owners, predominately bakery owners at the IBIE conference which was well attended this year.  It broke records set in the nineties by having over seventeen thousand attendees.  

We clearly wanted to explain the benefits of having custom profiles set up for a small bakery which will give them all the bells and whistles and room to grow.  http://drupal.org/project/installation+profiles  We wanted to tell them that we customized the back end to make sure that the product entry was very easy, that the WYSIWYG editor made their ftp skills obsolete.  However, we did not.  

Mentioning any Drupal jargon at this conference would immediately disengage half the audience.  We opted for the seeing is believing approach.  We opted for the straight ROI approach.