Main Content
Google Summer of Code 2011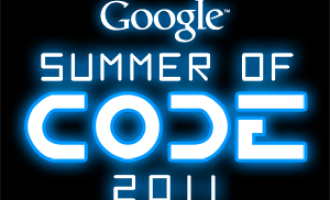 / What is Google Summer of Code?
Google summer of Code (GSoC) is a global program that gives student developers the opportunity to earn stipends to write codes for a variety of open source software projects. Commencing on April 27th,  students will get to know the mentors, read documentations and begin their projects. With the goal of introducing students to the open source software development, the program offers mentors who will aid the students as the codes are being written. This year, the 7th in a row, GSoC is increasing it's targeted accepted students by 25% and utilizing a variety of mentoring organizations. Students, through this program, will have the ability to encounter academic challenges over their summer break and create open source codes that will be available to the public. 
/ Drupal has been selected for Google Summer of Code
This is the seventh year in a row where Drupal has been chosen by the Google Summer of Code program as the prime open source platform for their students to write code in. Drupal and its variety of talented developers utilizes this opportunity to expand it's community to new and talented contributors. This program has a variety of benefits to students as they learn to work with the most cutting-edge open source software: Drupal. However, Drupal is also benefitted as it allows students to complete new coding projects and allows for Drupal Marketing to flourish as the event draw attention from businesses. 
/ Who can take part in Google Summer of Code?
• Post-Secondary Student looking for to work with excellent open source software.
• An existing Drupal Contributor who is attending college courses and would like to be paid over the summer.
• An experienced Drupal developer with time to dedicate towards mentoring those partaking in the program.
• A Drupal community member who may not have the time to mentor, but can point others in the direction of resources that may be valuable to students. 
• Anyone with a great Drupal project idea who wants to help the Drupal Community grow. 
/ Promet supports the Drupal project.
Promet Source is excited to see what kind of exciting projects are released into the Drupal Community as a result of the program's efforts. In support of Google Summer of Code, we have had several interns for the GSoC 2010. Students or those interested in interning with a Chicago Drupal Development Company who did not make it into the GSoC can contact us and Promet will be happy to have you on board. With our own Drupal Contributions, we at Promet realize that Drupal development is far from being halted, which was proven this year with the release of Drupal 7. Promet continues to support and develop with the Drupal open source platform