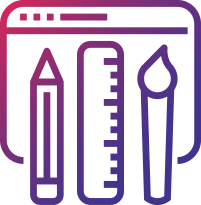 Branding that Reinforces Your Distinct Value Proposition

Our Approach to Brand Strategy
Promet Source strategic design and consultation services help to define and refine every aspect of your brand strategy.
Our comprehensive capabilities empower the creation of visual branding and verbal messaging that's fully integrated into your organizational mission and objectives.

Why Brand Strategy Matters
Consistent messaging and clear articulation concerning your organization's vision and values drives loyalty and pride within your ranks while clarifying within your entire sphere what it is that sets you apart.
Striking brand designs help to tell the story of what your organization is all about while conveying credibility, consistency, and commitment quality.
Clarity and Consistency
Your brand consists of a complex mix of factors that, in many cases, register on a subconscious level with customers and constituents. Getting it right is a mission critical objective!
We've helped hundreds of organizations to clarify a memorable and distinct brand strategy. Let us know what we can do for you.