Main Content
On a 1-10, How Important is Your Drupal Website?
That's a question we sometimes ask clients or people we meet at Drupal events. 
It's a rhetorical question, of course. The answer is always at least "10." 
There's rarely any need to expound upon the pivotal role that websites play in the current climate.
For higher education, websites represent make-or-break first, second, and third impressions, and much more. 
County and municipal government websites now function as a virtual town square – the place for taking care of official business, showcasing major attractions, appealing to tourists, supporting business, and whole host of other functions.
For enterprise and non profits, the required heavy lifting runs equally deep and wide
That's why many of us in the Drupal Community are puzzled about the significant percentage of Drupal sites that are still on Drupal 7.
Is Legacy Technology Up to the Task?
If you are reading this blog, chances are that you get it: Drupal 7 legacy technology. For others in your organization, though, who don't know the chasm that exists between Drupal 7 and the possibilities inherent in Drupal 10, a Drupal 7 site might seem just fine. 
We can (and will) cover the big differences between Drupal 7 and 10, but first, for the sake of perspective, let's look back 14 years to some of the technologies that were exciting and considered leading edge in 2011 – the year that Drupal 7 was released. 
The iPhone 4s, which represented a significant advancement over previous models, was unveiled on October 4, 2011. 
That same year, the BlackBerry Bold 9900 had become quite coveted for its physical keyboard and secure messaging capabilities.

Samsung Galaxy S2 was the flagship Android smartphone in 2011.
The Nintendo 3DS handheld gaming console featured autostereoscopic 3D technology, and was viewed as innovative in 2011.
Sony Walkman MP3 Players were still popular in 2011.
Compact camcorders such as the Flip series, were viewed as extremely impressive for the capabilities that were contained within such a small size.
Netbooks were popular in 2011 – soon to be eclipsed by more powerful and versatile Ultrabooks and tablets.
Compact digital cameras were still widely used in 2011.
Finally, standalone GPS navigation devices, such as the Garmin, were viewed as sophisticated devices for people who could afford this level of technology in 2011. They were far more prevalent than GPS-enabled smartphone apps. 
Kicking off a year of exciting technological advances, Drupal 7 was released on January 5, 2011, and gained popularity for its flexibility and extensive contributed module ecosystem.  
Unlike subsequent versions of the CMS, Drupal 7 was accessible to hobbyists and small website owners. Drupal 8 marked a new evolutionary trajectory – away from hobbyist-friendly and toward a uniquely enterprise-ready CMS, distinctly suited for ambitious sites with complex content models.
Impending Drupal 7 End of Life
Drupal 7 was originally slated for end of life in 2021 – six years after the 2015 release of Drupal 8. That first end-of-life date was initially extended by one year in the midst of  upheavals and uncertainties surrounding a global pandemic. 
As Drupal Community migrations to Drupal 8 and then 9 proved to be more of a more of a trickle than the required surge, the end-of-life date was extended again to 2023. A final Drupal 7 end-of-life date of January 5, 2025 was announced in June of 2023 at DrupalCon Pittsburgh. To review: end of life means no more bug fixes or security patches, along with an increased risk of faulty modules.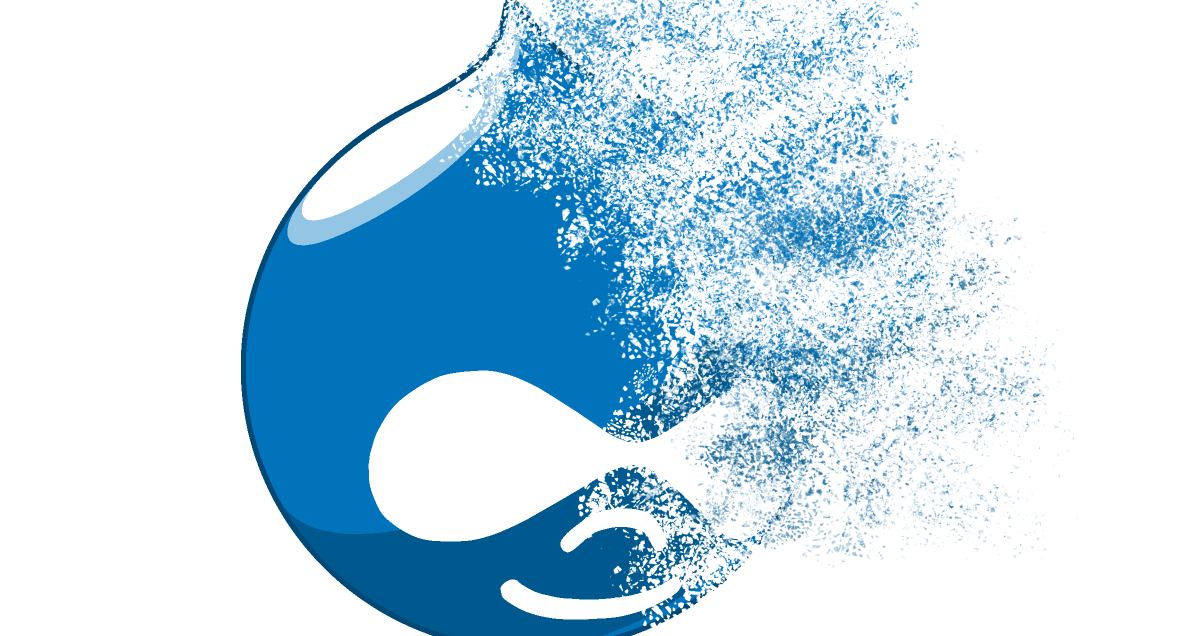 Dropoff in Drupal 7 Community Support
It's critical for anyone who is still on a Drupal 7 site to realize that even though the official end-of-life date is not until 2025, community support is already on the decline. 
The Drupal Association announced that effective August 1, 2023, the Drupal Security Team may choose to not publicly post in the public issue queue for resolution, moderately critical and less critical issues affecting Drupal 7. When a security issue affects both Drupal 7 and Drupal 10, the Drupal 10 security advisory may be released without a corresponding Drupal 7 fix.
Additionally: 
Drupal 7 branches of unsupported modules and themes are no longer eligible for new maintainership. 
The Drupal security team will not issue security advisories for any unsupported libraries that Drupal 7 contributed modules or themes rely on, such as CKEditor 4.
PHP 5.5 and below will no longer be supported on Drupal 7.
Security fixes will no longer be provided for Drupal 7 Windows-only issues. Anyone running a Drupal 7 site on Windows, is advised to look into migrating to another operating system for hosting.
Why Are So Many Websites Still on Drupal 7?
There's no denying that a Drupal 7 migration is a big lift, requiring a fresh, new build  that consumes budget and resources. An ROI analysis does not need to dig exceptionally deep, however, to conclude that upgrading to a more scalable, secure, efficient, and feature-rich web platform is worth the investment many times over.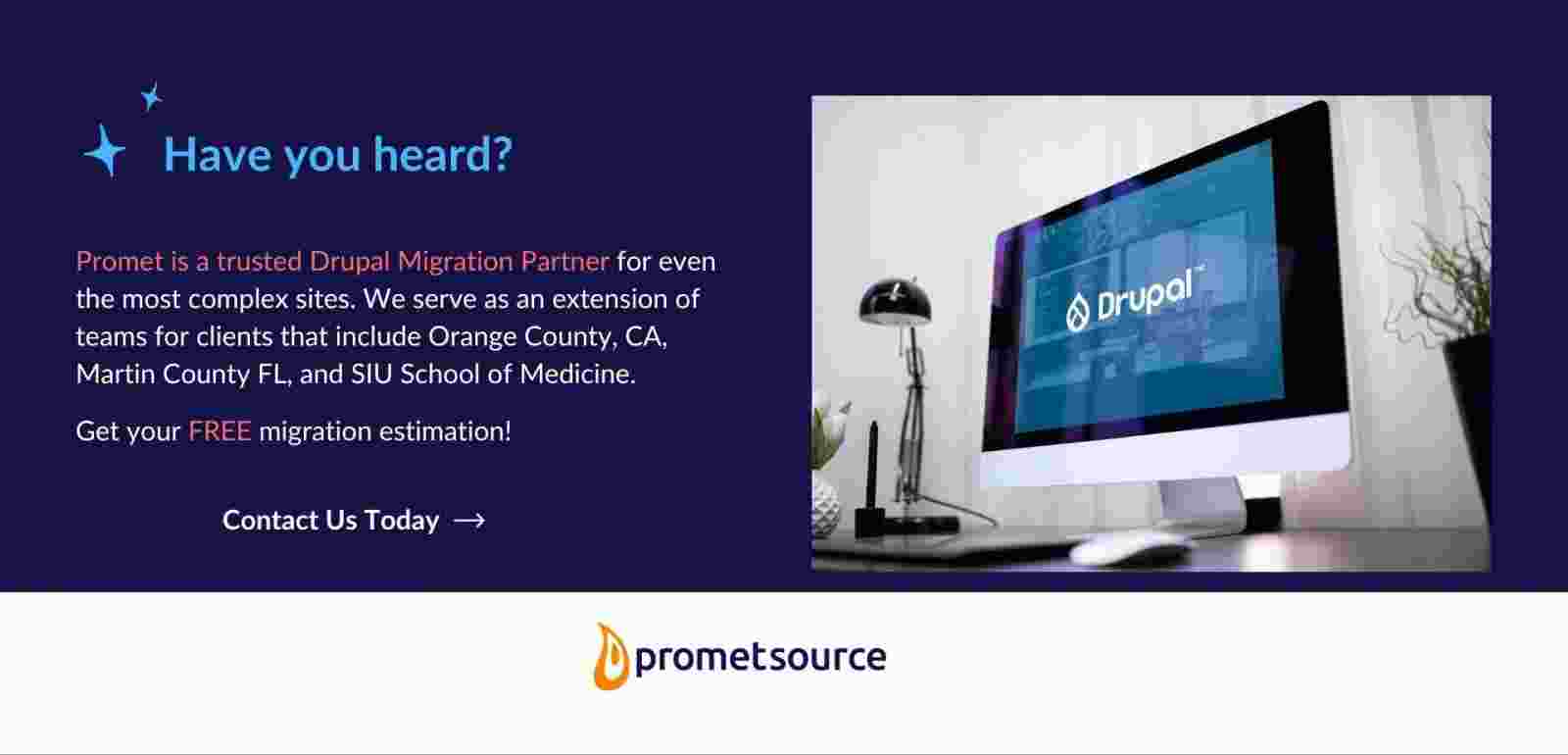 Multiple factors determine the actual cost of a Drupal 7 to 10 migration. Migrating a simple brochure site with a few pages and basic functionality, can be a simple and streamlined process. Degree of customization and complex data structures will considerably compound the cost . 
In many cases, a Drupal 7 site represents more than a decade of complex customization and a comfort zone that stakeholders can be hesitant to let go of. Leveling up requires a bit of letting go. Experienced and adept migration partners understand this important factor have the skills to navigate clients through planning process with the assurance that migrated functionalities will make it to the other side and onto a CMS that's inherently more flexible and stable.  
It's helpful to note that  a significant number of contributed modules have been ported to Drupal 10 and most of the popular ones have been integrated into Drupal core. While some modules have been deprecated, any Drupal 7 integration or custom modules can be rebuilt for Drupal 10.  
Drupal 10 architecture vastly simplifies integrations and data exchange with third-party applications. 
It's been our experience that the biggest barrier to migration from Drupal 7 is simply a lack of understanding concerning the speed, usability, power and potential of Drupal 10.
This lack of understanding, combined with inertia can fuel an  "if it's not broken, don't fix it" level of complacency, for Drupal 7 sites that have not experienced major issues.
What are the Advantages of Drupal 10 vs. Drupal 7? 
Drupal 10 is simply better, and for Drupal website stakeholders who are clear on the fact that their website represents an essential strategic and operational driver to every aspect of their organization, it's important to maintain a sharp focus on the Drupal 10 difference while helping to bring others in the organization on board. Here are some essential advantages of Drupal 10:
Improved Performance. Drupal 10 is designed to offer better performance and scalability compared to Drupal 7. It has enhancements in terms of speed, caching, and optimization, which can lead to a more responsive and faster website.
Mobile Responsiveness. Drupal 10 has improved support for responsive web design and mobile devices out of the box. Drupal 7 may require additional modules and custom development to achieve the same level of mobile friendliness.
Better Content Editing Experience. Drupal 10 offers an improved content editing capabilities, with the integration of the Layout Builder into core, making it easier for non-technical users to create and edit content layouts. Drupal 10 also provides an easier-to-use WYSIWYG editor and more streamlined content management tools compared to Drupal 7's more basic content editing interface.
Accessibility. Drupal 10 places a stronger emphasis on web accessibility, making it easier to create websites that are compliant with accessibility standards. While accessibility features can be retrofitted into Drupal 7 sites, there is a significant level of assurance that comes from knowing that accessibility is built in.
Developer Friendly. Drupal 10 offers a more robust and developer-friendly architecture, with support for modern PHP versions, improved APIs, and easier integration with other technologies.
Modern and Flexible Theming Options. Drupal 10 leverages the Twig templating engine to provide more flexibility and modern theming options. Drupal 7 uses PHP templates for theming.
Extensible Architecture. Drupal 10 offers a flexible and extensible architecture with improved APIs, making it easier for developers to create custom functionality and integrate with third-party systems.
Configuration Management. Drupal 7 lacked a robust configuration management system, making it more challenging to export and import site configurations. Drupal 10 has a comprehensive configuration management system, allowing for easier-to-manage configuration changes across different environments.
Multilingual Capabilities. Drupal 10's enhanced multilingual support, enhances multiple capabilities, making it easier to create websites in multiple languages. Drupal 7 also supports multiple languages but lacks many of the Drupal 10's advanced features. 
Decoupled Architecture. Drupal 10 better supports decoupled or headless architecture, enabling the use of Drupal as a backend and with the use of various front-end technologies, such as React, Vue.js, or Angular. Drupal 7's support for decoupled setups is limited.  
Progress toward Automatic Updates. Drupal sites have traditionally required manual upgrading. The Drupal Automatic Updates Initiative is designed to allow for built-in security fixes and upgrades. Progress toward automatic updates is moving forward at a steady clip. 
Latest stats show that 47.5 percent of all Drupal sites are still on Drupal 7. While there's reason to believe that a significant percentage of them are hobbyists or small businesses, the fact is, if you are still on Drupal 7, you are not alone. But If you agree that your website is a mission critical digital property, and that remaining on Drupal 7 beyond the end of life is a sub-optimal option, let's talk.