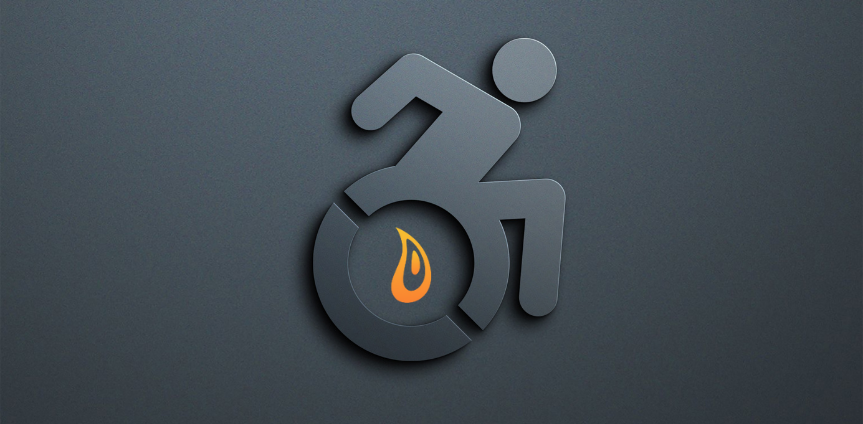 Whether you're curious about inclusive design or looking to make your site ADA compliant, it's good to know what web accessibility is all about. Here are our answers to frequently asked questions about web accessibility and our accessibility services.
What is the ADA? 
The Americans with Disabilities Act passed in 1990 was originally for physical accommodations – some examples include ramps, designated parking, etc. Since then, the law has evolved through different iterations to include many websites.
What qualifies as a disability for ADA?
The ADA has a legal definition of a disability as opposed to a medical one. Disability under the ADA is defined as "A physical or mental impairment that substantially limits one or more major life activities, a record of such an impairment, or being regarded as having such an impairment."
The ADA also makes it unlawful to discriminate against those who have had the disability in the past, those who are regarded as having a disability (even if they do not have one), and those who are associated with a person with a disability.
Is it illegal for a website to not be ADA compliant?
Whether you are a public entity or a business open to the public, having an accessible website is part of your legal responsibilities. You can learn more about this in the Accessibility of State and Local Government Websites to People with Disabilities document and the Guidance on Web Accessibility and the ADA document.
The Department of Justice does not have a detailed requirement as to how exactly a website should be made accessible, so long as the ADA's requirements are met.
How are ADA and WCAG connected?
The Web Content Accessibility Guidelines (WCAG) 2.1 is considered to be the acceptable level of accessibility for websites. According to Accessibility.com,
"The DOJ does recommend deferring to the Web Content Accessibility Guidelines (WCAG) as a rubric for implementing and maintaining digital accessibility. WCAG is an internationally-recognized standard and is what federal entities and contractors are legally required to adhere to under Section 508.
Businesses and state and local government entities still are not bound to a specific set of guidelines defining what is accessible. But adhering to the recommended guidelines is the best way to mitigate potential legal problems."
Does this mean a business does not need to conform to WCAG 2.1?
Here's Paragraph 9 of the Settlement Agreement between the United States and Kroger:
"Kroger expressly denies that it has violated Title III of the ADA, and by entering into this Agreement, does not admit any wrongdoing. This Agreement is the result of a negotiated compromise, and terms of this Agreement shall not be deemed to constitute an admission by Kroger of any violation or liability under Title III of the ADA or any other law or regulation. Kroger agrees to conform to WCAG 2.1 AA (as defined in Paragraph 13) for the limited purpose of this Agreement, but expressly denies that WCAG 2.1 AA is binding or has the force of law or regulation with respect to Kroger's website accessibility obligations [emphasis added], except as otherwise stated in this Agreement, unless and until legislation is passed requiring conformance with, or the United States Department of Justice promulgates final ADA Title III regulations adopting as the applicable technical standard, WCAG 2.1 AA."
WCAG 2.1 may not be legally binding, but it's still considered the standard.
Aside from the legal lens, we encourage organizations to see web accessibility through the lens of business and moral imperatives.
From a business perspective, making your website accessible to all users is great for SEO and gives you higher traffic (and subsequently, conversions) than you otherwise would have.
From a moral perspective, people who enter your website need something from you—whether that's a product, a service, or information. They have a goal they want to achieve and a problem they want to solve. Plus, the internet has become a public space that most of us "attend," and it makes sense that people with disabilities should be able to access it just like they can access public places.
So, having an accessible website is not just a legal or business imperative—it's also the right thing to do.
What if none of my users have a disability? Do I still have to follow the regulations?
There is no way of knowing if none of your users have a disability or will have a disability. Hence, we strongly suggest complying with accessibility standards even if you do not have data on how many of your users currently have a disability.
Does the ADA apply to all states?
ADA compliance legislation affects all states. You can learn more about website accessibility lawsuits in this 2022 recap.
How do I know if my website is ADA compliant? 
Unless you've been willfully working on making your website accessible, your website is most likely not ADA compliant. Even with drag and drop tools that promise compliance, we have found issues after conducting an accessibility audit.
We highly recommend you check our ADA Consulting Services to get started on your ADA compliance journey.
Can I use an automated web accessibility tool to fix my site? 
While automated tools can be helpful for scanning lots of code and some errors, they don't provide complete coverage. Automated tools have been compared to a spellchecker: It will pick up on issues, but will fail you in isolation.
To be most useful, automated tools should be combined with manual inspection and user research. Some examples where automated tools fall short are: 
Comprehending alternative text
Accessibility in forms
Color issues (deciphering between image/text)
Rich media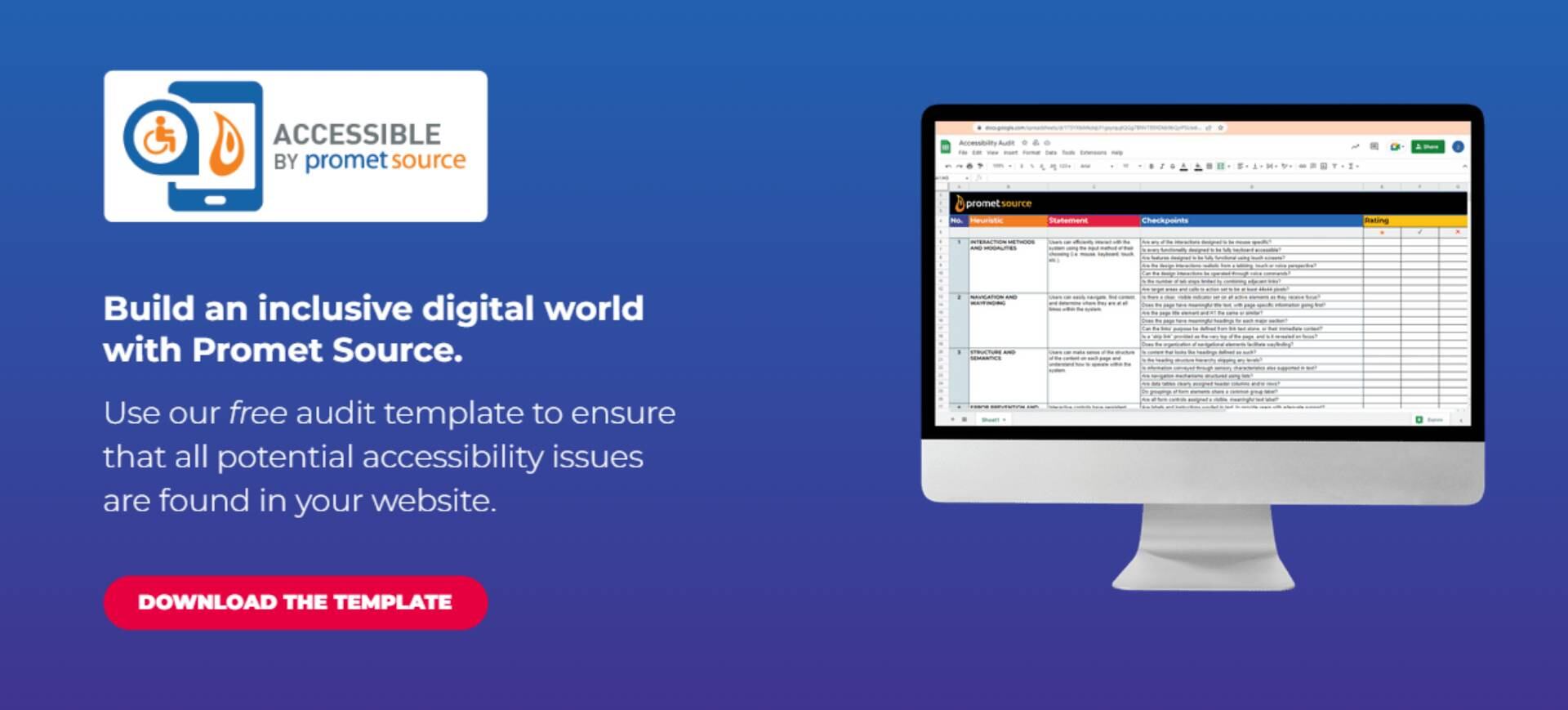 Do you have a team in charge of conducting web accessibility testing and remediation?
Yes, we do.
Our dedicated team of IAAP and CPACC accessibility-certified developers and digital compliance experts will provide:
Minimized exposure right away with a Statement of Accessibility upon signing.
A comprehensive approach: 4 rounds of testing, including 2 rounds of manual human testing.
A custom experience with 1-1 consulting with a dedicated Accessibility Certified Developer and access to a testing and reporting dashboard.
Peace of mind with final assurance documentation.
For the audit itself, the team takes into account things like input tools (mouse, keyboards, touch screens, alternative controlling systems, etc.) and output tools (visual displays, audio, braille displays, and more).
Our experts also look at:
Design choices
Color for emphasis
Contrast between color
Providing visual focus indication for keyboard focus
Simple things like alternative text for images
And so forth.
We test your website both automatically and manually twice to ensure that we're covering all our bases. Feel free to read our accessibility case studies.
Where can I learn more about web accessibility?
Here is our Web Accessibility Resource Guide. You can also subscribe to our newsletter for any webinar and training announcements.
Can't I just wait to get sued? 
You can, but would you own and operate a physical building waiting to get sued? It might be that you are breaking the law if you don't make steps to make your website accessible, and breaking the law and saving money now might cost you a lot more in the long run.
You see, developers are cheaper than lawyers.