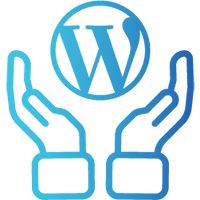 Trusted Stewardship of Your WordPress Site
 
How We Work
Our WordPress website support serves as an extension of your business, providing  consistent connection and care to ensure that the full spectrum of your site's capabilities are operational, fully leveraged, and in alignment with your brand and business goals. 
With the option of three support tiers -- Essentials, Gold, and Platinum -- you can select the level of support that fits your distinct needs for specialized expertise, proactive problem-solving, and ongoing guidance. 
What We Offer
Clients count on our WordPress support services for code quality guidance, technical integration support, security updates, proactive reporting of potential issues, coordination among internal resources, and much more. Our support agreements are inherently flexible, built upon both the commitment and the capabilities to ensure seamless operation of your site.