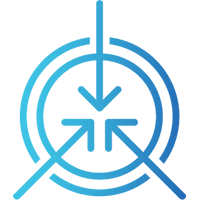 Yes, We Can Integrate with That
Igniting New Possibilities with Custom Modules and Integrations
Our development team thrives on creating custom modules that integrate complex systems into websites and mobile applications. 
From payment options to eCommerce processes and third-party applications, we specialize in custom module development for a flawless integration that meets your project goals. As Drupal experts, we are adept at navigating the intricacies of Drupal development and architecting best practice solutions. 
What Sets Us Apart
We have a depth and breadth of experience in creating custom modules that integrate and scale with the entire technology infrastructure, within the framework of an increasingly digitally driven environment. 
Clients count on us for an adept mastery of all things Drupal, which powers our effectiveness and determination to say, "Yes" to complex challenges and opportunities for igniting new digital possibilities. We know exactly what Drupal is best at and how to pair it with other technologies.
Looking to Explore New Possibilities?
We have a passion for discovery -- exceeding expectations with new solutions that spark breakthroughs and advance digital experiences to the next level.
Contact us today for an engaging conversation about what you are looking to achieve and what's possible with your next project.