Main Content
A Day in the Life of a Promet Intern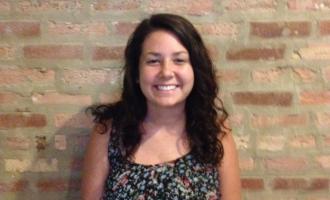 Name: Brittany Agostino
Age: 21
From: New Jersey
Major/College: Economics at the University of Chicago
Internship: Business Analyst Intern, Summer 2012

What's a typical day like for you at the Promet office?
The days really vary day-to-day based upon what type of project I am working on. I normally come into the office, grab a cup of coffee and meet with Andy (CEO) or John (Director of Operations) to go over a new assignment. Since the business analyst position is fairly broad, my projects can range from looking into marketing strategies for a mobile app to data mining and determining metrics for previous client projects. Most projects include coordination with other Promet employees, so I spend a fair amount of my time collaborating with coworkers. Since some of the Promet staff work remotely around the US and abroad, the collaboration can vary from working through Skype and email to talking to someone at the next desk over. Once I finish the project, I will send it to Andy or John for a round of revisions. Once it's complete, I will review with John and Andy and move on to the next project.

What led you to this internship at Promet? I was interested in learning more about the mobile app industry and was looking for an internship that would engage my interest in marketing and business analytics. The Business Analyst position at Promet perfectly fit those goals, and I applied through my campus career services program.

What is the most valuable thing you learned while interning?
I think the most valuable lesson I learned was that it is extremely important to maintain a constant stream of communication throughout the course of a project. Double checking details and asking for specificity in directions end up saving an enormous amount of time in the long run. I also learned a fair amount about the Drupal community.

Top internship tip you can share with future interns:
Write things down. I always keep a notepad when I'm in meetings and write down any of my responsibilities to make sure I have a record of exactly what I need to do.  I have learned that it is easy to get excited about a project in a meeting, but specific details may be forgotten days later if there is not a record to reference. That lesson is personal and it is entirely dependent on your working style, so I would suggest learning your strengths and weaknesses and developing methods to take both into account.

Favorite thing about interning at Promet:
The company Skype chat. I got to learn a lot more about my coworkers (and their favorite pop culture references) through the company Skype chat.