Main Content
CDMUG - Rachel Jaro Presents: Drupal As A Framework For iOS Mobile Development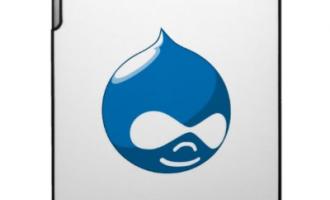 There's no denying that mobile development is all the rage in today's tech-savvy society.  At last week's CDMUG, Rachel Jaro discussed how Drupal can play a significant role, including SDK options for mobile development, HTML5's role and how we used Drupal as a framework for the mobile apps to check home for enterprise mobile web application development.  This presentation spoke to a wide audience, including developers looking to learn about toolsets and methods, as well as decision makers who want to see who to take the iPad from a media consumption device to a powerful workforce communication tool.
 
Questions Answered In This Session:
What is mobile development?
What are the available development tools for mobile development?
How to use services and openlayers to create an integrated mobile and web applications.
What are possible challenges with using Google Maps API and openlayers?
---
Jaro's presentation highlights the 3 classifications of mobile development:
Native – installable mobile application
Native is widely unknown but is perhaps the most powerful in terms of working with phone components.  However, it is often times more difficult because of the requirement to become familiar with and understand different languages.
mDot – mobile browser-based application
mDot is our primary method, making it the easiest path to mobile development.  Unfortunately, mDot is also the most limited option, including a lack of access to native components
Hybrid – an application that uses both browser interfaces and native mobile components
Hybrid is an excellent approach because we can use the tools we already used but still have the capability to access the native mobile components like contacts, camera, and geolocation. 
 
---
Client Highlight: Green Cab of Madison
Who is Green Cab? Green Cab of Madison is an eco-friendly taxicab service that offers hybrid, inexpensive cab rides to afford people an opportunity to choose a greener alternative to driving.  Green Cab is Madison, Wisconsin's first all hybrid taxi fleet, providing alternative public transportation to all of Madison, Dane County and beyond. 
 
What did Promet do? Promet developed a hybrid application for Green Cab, known as Green Light, made with phonegap and Drupal.  Phonegap was chosen because of its ease of use and support for iPad and other devices.  Phonegap works directly with xcode when you are doing iOS application, and it uses UIWebView to display your app.  Integrating Drupal with mobile or iOS requires knowledge of Drupal itself, the services module and javascript. 
 
Tell Me About the App! Green Cab has maximized their efficiency by implementing custom software with iPads in each 'iCab', so that drivers can respond to your request for a ride as quickly (and cheaply) as possible! It was important to Green Cab that all of their customers always know what their fare will be prior to the vehicle's arrival.  Because of this, the iPads installed in each cab automatically gives the call taker the price of their ride.  The dispatchers assign your call to a driver, using the software to track their locations and proximity to the caller, and the same price shows up on their iPad screen.  Experience on-demand rides by calling when you're ready to go, pre-scheduling rides (time calls), or setting up regularly recurring rides.
If you missed Rachel's presentation, take a look at her slides below:
CDMUG June 2011 Meet Up Event:
Next Month, Promet Source's CEO, Andrew Kucharski, will be leading one of three presentations discussing LAMP basics, cache methods, "making Drupal run faster", innodb vs. myisam, nginx vs. apache vs. lightpd, boost/memcache/apc, pressflow and more!

Andrew's presentation, titled "Measuring Performance and Cache" will begin at 8:00 PM on June 15, 2011.  Doors open at 6:00 PM for attendees to arrive, socialize and hang out before the first presentation begins.

Location: Duo Consulting, 20 West Kinzie, Suite 1510 / Chicago, IL 60654

 
---
Promet Source is a Chicago based full-service Web Development Company focusing on open source technologies to build complex websites and custom web applications. Promet has proven creative success with creating attention-grabbing mobile apps and has implemented and embraced both native iPhone and Android development, in addition to web application development.
---