Main Content
Authorize.net vs Paypal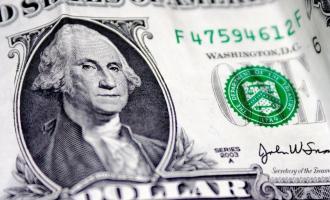 / Looking for e-commerce solutions: Select a payment provider: 
• Authorize.net is the Internets largest payment gateway (e-commerce) service provider allowing merchants to accept credit card and electronic check payments through their website. As businesses grow, companies tend to use Authorize.net over Paypal because of the traditional merchant account. 
• Paypal is an e-commerce business allowing payments and money transfers to be made through the Internet. If you are a new store and you are unsure if you will make enough to support a gateway, Paypal is a good place to start. 
/ Differentiating the two:
When a customer purchases an item from a site on Paypal, the link they press to purchase the item navigates them away from the site they are on, to the websites Paypal account. This is because Paypal is seen as a third-party payment processor. However, Authorize.net is a payment gateway system that allows the processing to occur on your site by connecting to its servers to process the payment, all inclusively done while the visitor is still on your site. 

Think of it as a store and it accepting credit cards. Authorize.net is the equivalent of the terminal machine that stores use, however, Paypal, on the other hand, is the third-party payment processor that cannot be accepted in the store itself, but the payment has to go through another party.

Although Authorize.net may be more expensive to finance, it will allow your visitors to remain on your site during the payment process which in turn, makes the expense worthwhile. Review the chart below to familiarize yourself with the similarities and differences between Paypal and Authorize.net
 
| | | |
| --- | --- | --- |
| Description | | Authorize.net® Payment Gateway and Merchant Account |
| Set Up Fee | $0 | $99 |
| Monthly Fee | $30 | $42.95 - $57.95 |
| Per Transaction Fee | $0.30 | $0.35 |
| Discount Rate % | 2.2% - 2.9% | 2.19% |
| VISA/MC | Included | Included |
| American Express | Included | Separate Application |
| Discover Card | Included | Separate Application |
| eChecks | Included | Separate Application |
| Automatic Deposit | Complex | Simple |
| ECT Online Store | Fully Compatible | Fully Compatible |
| Ability To Collect Complete Customer Data | No, because PayPal Express Checkout is required. | Yes |
| Customer remains on your website for PayPalentire transaction. | Not always. If they want to use their PayPal account, they will leave your website and may not come back. | Yes |
/ Determine which e-commerce solution is right for you:
If you are in the early stages of launching an online store, a decision about how the customers' payments will be processed needs to be made. Clearly, before your site is up and running, this decision needs to be determined. Knowing the difference between a merchant account (Authorize.net) and a third party processor (Paypal) is essential when making a decision about which to use.

In a true merchant account, you as the merchant apply with a processing bank to have the right to a merchant account dedicated solely to your business. In this way, you alone are responsible for the account and have more control. In a third party processor, it allows your business to use their merchant account to accept payments. You process all of your sales through their system. 

• You should use a third party processor when you are unable to acquire a true merchant account if you're not a registered business if you are a small business, and if you are not expecting a large volume of sales. 

• Consider a true merchant account if you expect large volumes of sales if you want total control over the account if you want the transaction to occur on your site, and for a more professional image. 
/ How can Drupal aid in your e-commerce solution?
Choosing an e-commerce solution for your business will be essential when setting up how your transactions will be processed. In Drupal, Ubercart interfaces are designed with the user in mind. Focusing on store configuration, product & catalog creation and order administration. Ubercart is a great e-commerce solution for stores that sell physical goods, digital product downloads, and site memberships. 
Promet Source and Authorize.net are partners and the Promet/Authorize.net partnership can benefit your business as we build your merchant site incorporating the payment gateway account. As a reseller of Authorize.net since 2003, Promet is able to provide you with services from both our team and provide you with a payment gateway that works. If you are interested in learning more about how Promet Source's partner relationships can benefit your business and enhance our services, visit www.prometsource.com