Whether you're just curious about inclusive design or under the wire to make your site ADA compliant, our ADA Website Compliance Specialists at Promet Source can take care of you.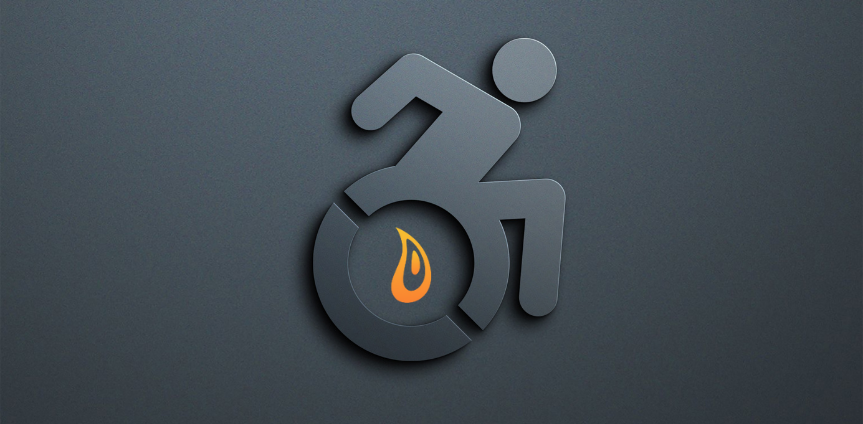 Our dedicated team of IAAP accessibility-certified developers and digital compliance experts will provide:
Minimized exposure right away with a Statement of Accessibility upon signing
A comprehensive approach: 4 rounds of testing, including 2 rounds of manual human testing
A custom experience with 1-1 consulting with a dedicated Accessibility Certified Developer and Access to a testing and reporting dashboard
Peace of mind with final assurance documentation

Some commonly asked questions:
In this portion, we answer some of the commonly asked questions about accessibility and compliance.
What is the ADA? 
The Americans with Disabilities Act, passed in 1990 was originally for physical accommodations – some examples include ramps, designated parking, etc. Since then, the law has evolved through different iterations to include many websites.
What qualifies as a disability under the ADA?
The ADA has a legal definition of a disability as opposed to a medical one. A person with a disability is defined under the ADA as a person who has a physical or mental impairment that substantially limits one or more major life activity.
The ADA  also makes it unlawful to discriminate against those who have had the disability in the past, those who are regarded as having a disability (even if they do not have one), and those who are associated with a person with a disability. 
Does my website need to meet these regulations? 
Lawrence Kohlberg, who was a graduate student at the University of Chicago, expanded on the 6 stages of moral development from obedience and punishment orientation to principled conscience. Let's observe website compliance through this classic psychological theory.
Starting at the bottom of Kohlberg's stages of moral development, it might get you into trouble not to be compliant—businesses that exist to benefit the public, a local or state government agency, or any private employer with 15 or more employees are required to by law.
Another motivator lower on Kohlberg's pyramid, but still relevant, is that being compliant helps with Search Engine Optimization. By making your website screenreader friendly, you are also making it easier to be read by search engines and therefore improve your SEO.
Lastly, if you a truly at the top of Kohlberg's stages, principled conscience, would motivate someone to comply because its the right thing to do. The internet has become a public space that most of us "attend" and it makes sense that people with disabilities should be able to access it just like they can access public places.
Read: Web Accessibility Resource Guide
But what if none of my users have a disability? Do I still have to follow the regulations?
Although the law is still evolving at this stage, we would caution even those who claim none of their users have a disability to follow regulations.
Most recently, courts have decided to rule on the side of the plaintiff because if the website does not comply, then the plaintiff has been denied the ability to effectively browse for services and locations, determine eligibility for membership, and compare services and advantages with competitors.
Basically, any person should be able to decide for themselves if the membership is for them, no matter what disability they may have.
An example of such a case is KARLA BRINTLEY v. BELLE RIVER COMMUNITY CREDIT UNION. 
I'm in "X" state what do I have to do? 
ADA compliance legislation effects all states. Additionally, businesses located in all but 12 states have been served with website-related lawsuits and threats of suits, paying anywhere from $10,000 to over $90,000 to resolve the claims.
How do I know if my website is/isn't ADA compliant? 
Knowing how a specific website will interact with a specific assistive technology and its user can be a complex process, but just like following constructional guidelines for physical ADA work, our specialists know the WCAG guidelines and how to build, edit, and train users for websites correctly.
Our experts take into account things like input tools (mouse, keyboards, touch screens, alternative controlling systems, etc) and output tools (visual displays, audio, braille displays, etc).
Our experts also look at:
Design choices
Color for emphasis
Contrast between color
Providing visual focus indication for keyboard focus
Simple things like alternative text for images
And so forth.
Our experts test both automatically and manually twice, which brings us to the next question... 
Can I fix my site with an automated tool? 
While automated tools can be helpful for scanning lots of code and some errors, they don't provide complete coverage. Automated tools have been compared to a spellchecker, it will pick up on issues, but will fail you in isolation.
To be most useful, automated tools should be combined with manual inspection and user research. Some examples where automated tools fall short are: 
Comprehending alternative text
Accessibility in forms
Color issues (deciphering between image/text)
Rich media.
Can I just wait to get sued? 
You could, but would you own and operate a physical building waiting to get sued? It might be that you are breaking the law if you don't make steps to make your website accessible, and breaking the law and saving money now might cost you a lot more in the long run.
Developers are cheaper than lawyers.
What can Promet Source do to help me? 
We can audit your site, find a way to mitigate any issues, train your users to use it correctly, and give you a way to continue forward. Contact us to talk to an expert, or attend a training.