Main Content
Promet Is Sponsoring Drupal Day
Promet Source will be attending next month's Non-Profit Technology Network (NTEN) regional conference and we are tremendously excited to exhibit at the conference Science Fair. Promet has been active in the NFP space and will be showcasing our web and mobile solutions that have been benefiting non-profits. 
In addition to the NTEN Science Fair, Promet is a contributing sponsor to a related event coinciding with the conference, Drupal Day. Both the conference and Drupal Day begin April 11, 2013, in Minneapolis, MN.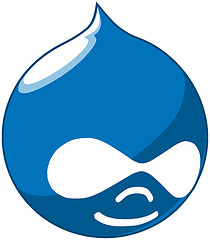 The content of this full-day event will be geared toward IT decision-makers who either currently manage or are considering, the Drupal content management system (CMS). With this focus, this event will be applicable to Drupal professional service providers specializing in the nonprofit sector, in-house nonprofit software developers, Drupal power-users, and executive nonprofit staff responsible for managing a website and web application procurement and maintenance.
This event is not a training on "How to build a website with Drupal." This event is not a Drupal vendor or product spotlight. Rather, this is a hands-on opportunity for Drupal users in the NTEN community to:
Increase dialog within the national community of Drupal professionals and IT decision-makers serving the nonprofit sector;
Make connections between nonprofit IT professionals interested in different technical and process conversations that are active in the wider Drupal community;
Expose the nonprofit IT community to the latest techniques, tools, and trends in Drupal development and Drupal site management; and,
As one of the opening events at the NTC, start the conference off right!!!
As part of Drupal Day, Promet is presenting a 5 minute Lightning Talk:
Pitfalls of DIY Support: 5 Key Benefits of Managed Support 
Promet will also be moderating a breakout session:
Building Secure Community Communication and Engagement