Main Content
Bringing Remote Teams Together Despite the Distance
Thanksgiving this year will be different from any we've ever experienced, but then again, the same could be said for pretty much every aspect of 2020.
At Promet Source, we attract talent from all over North America and the world, so we had a bit of a head start navigating remote work requirements. We were still mindful though, every day, of the many ways that Covid-19 was having an impact on our teams and our clients. 
During a normal year, we look forward to the opportunity to connect during conferences, events, and client engagements, but as was the case for all of you, we had to count on Zoom calls and technology to do a lot of the team building and cultural heavy lifting. 
We made a point, whenever possible to fill in the gaps, show appreciation, and exercise empathy. More so than ever before, we worked on cultivating the best that is within us, emphasizing truths such as this one: 
Doing good holds the power to transform us on the inside, and then ripple out in ever-expanding circles that positively impact the world at large.  
--Shari Arison
Little surprises and humor went a long way this year. During the height of the pandemic, we designed a t-shirt to encapsulate how we were all feeling about being stuck at home during quarantine while continuing to work remotely. The shirt simulated a concert t-shirt boasting on the front: "Promet Source World Tour - Remote Edition". The joke, of course, is the location for every tour date listed was "HOME." We sent this t-shirt out to our staff and what happened, as a result, was quite unexpected.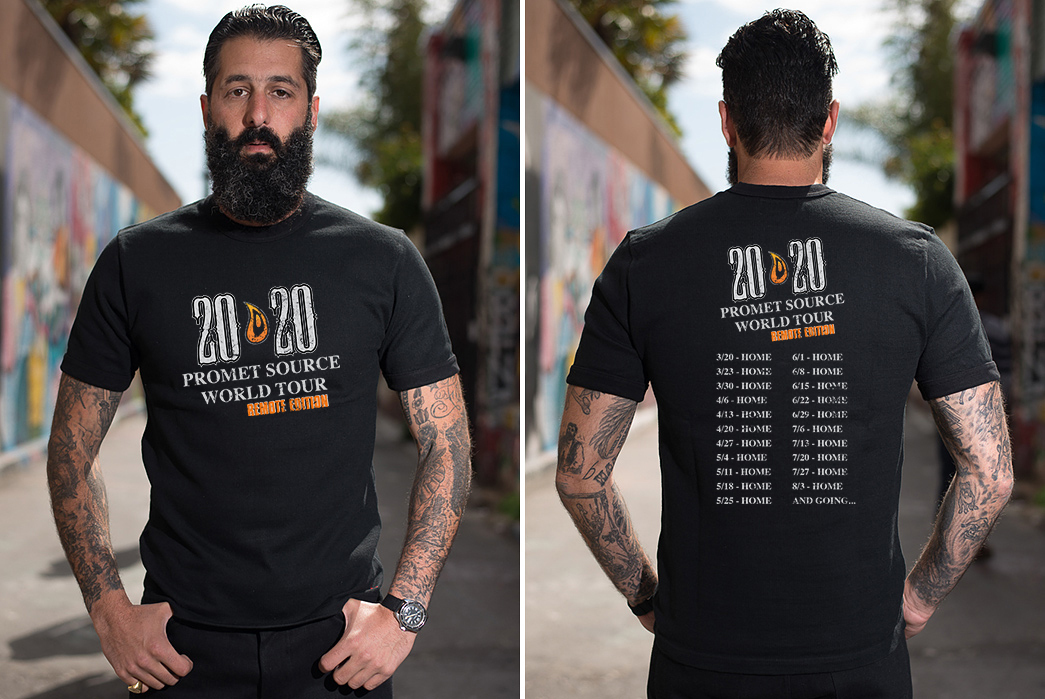 Promet's 2020 Company t-shirt to commemorate remote working during the pandemic and resulting quarantine.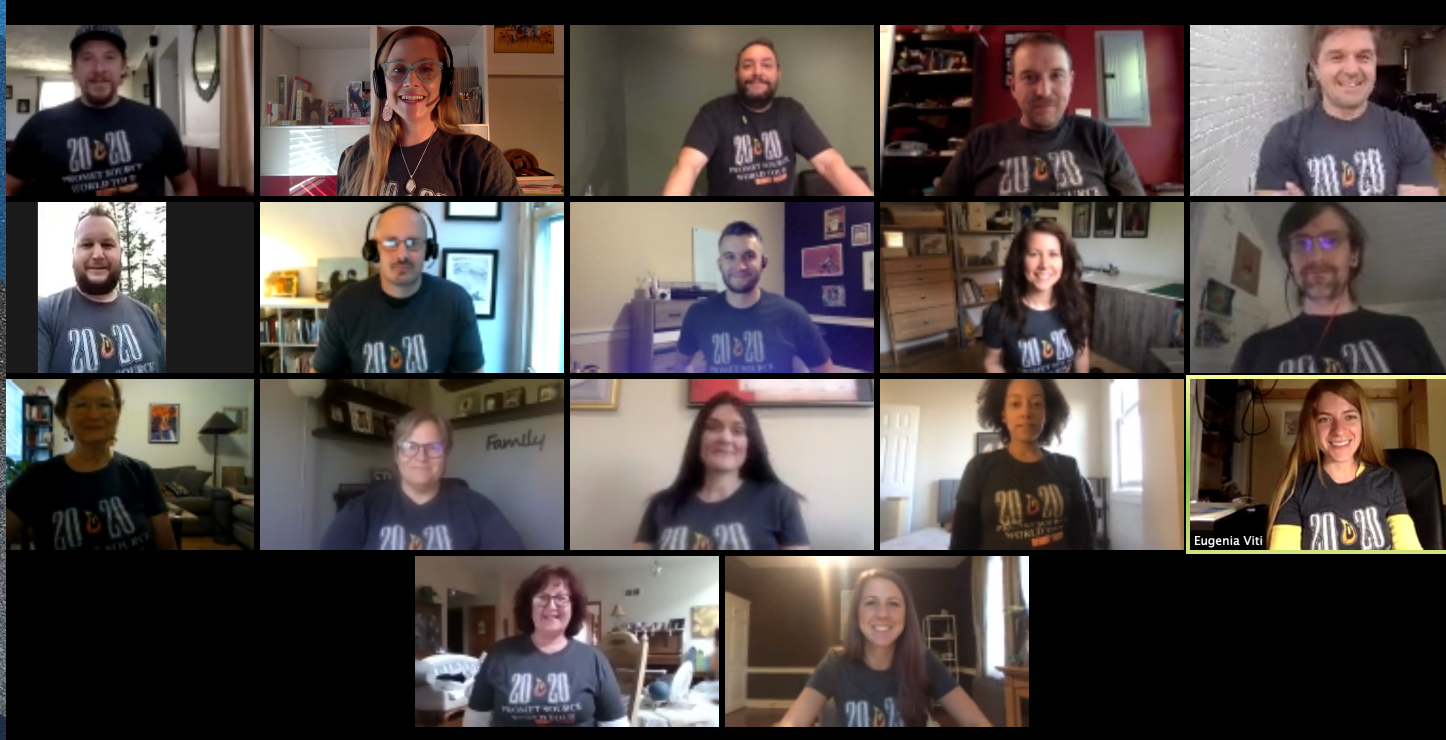 Our team members who received their shirts started taking selfies of themselves and Slacking them to the greater team. So we called a quick Zoom meeting and snapped a screenshot of our North American team to suffice for our pandemic team picture during a time we couldn't get together for an actual group photo.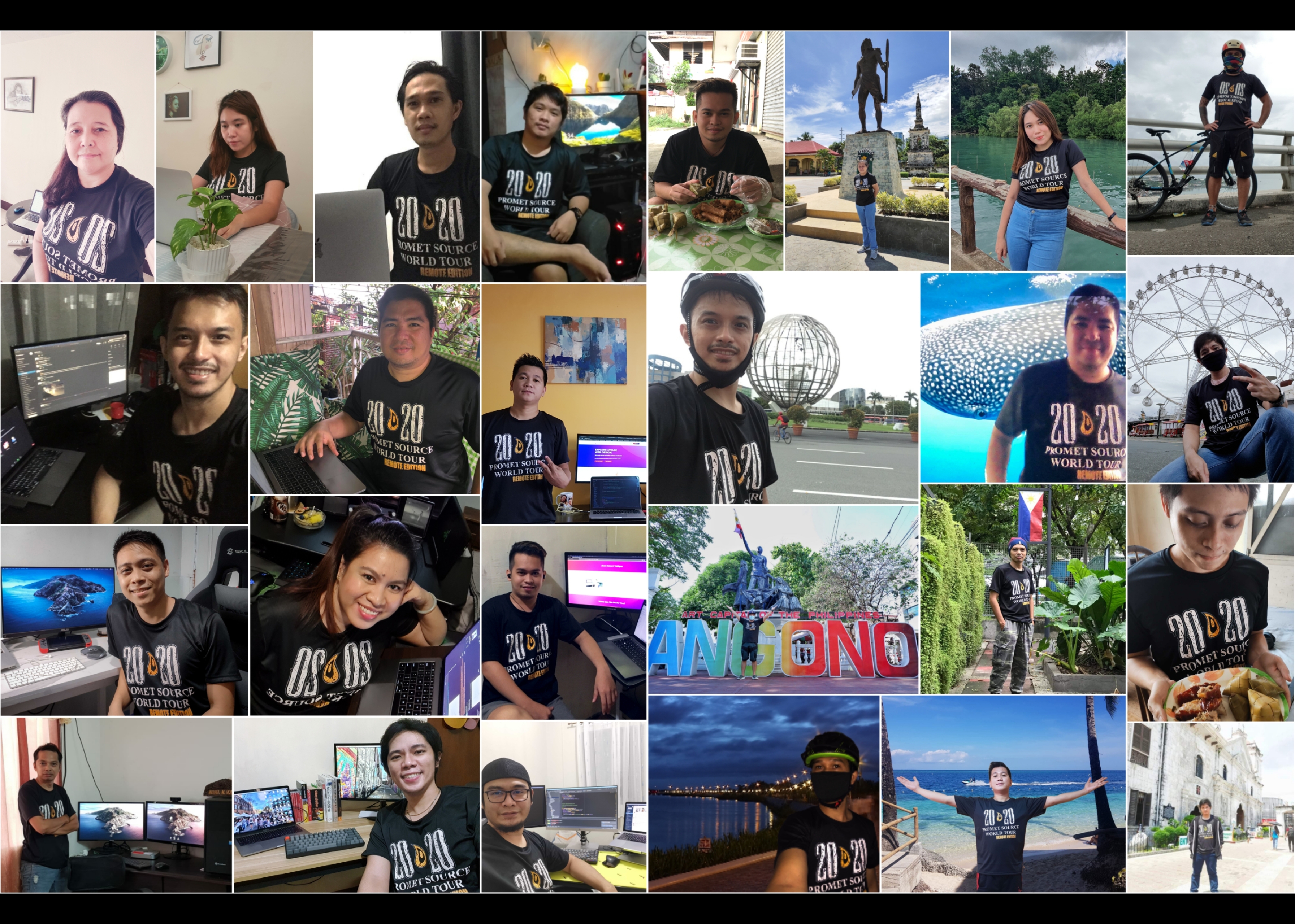 Before we knew it, our worldwide teams started taking pictures of themselves at their desks and in scenic locations and created a new image of them and sent it to our headquarters located in Chicago to share with the rest of Promet.
Something that started out as just a fun company t-shirt sent smiles across the world and back during a time when it was most needed to bring teams together and unite everyone during trying times.
As we plan for a Thanksgiving holiday that's likely to have a lot of empty seats, our commitment to each other and to you is that we will continue to do good, stay connected, and practice the power of gratitude.
A happy and healthy Thanksgiving to you, from all of us at Promet Source.