Main Content
HTML5 in Drupal 8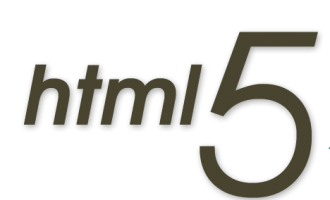 What is next for Drupal 8 initiatives?  Dries has announced that Drupal 8 will switch its default doctype from XHTML to HTML5.  This is the fifth Drupal 8 initiative that Dries has announced.  It follows the initiative announcement for configuration management, design, web services, and multilingual initiatives.  The owner for this new initiative is Jacine Luisi.  
Dries announces that this initiative will have a graduated approach.  The first goals will be to start with low-hanging fruit and work up to more advanced areas.  Here are more details about the approach and plan for this initiative from Jacine herself:
 
Implementation Goals:
The benefit to ends users

Allow contrib. modules to evolve with HTML5

Allow contrib. themes to evolve with HTML5

Allow theming developers to control new semantic element use (including opt-out)
 
Initiative focus for end users:
Add support for the new form element to Drupal's form API

New Semantic element in core templates

ARIA roles to markup for improved flexibility

Make sure input filters and functions accept HTML5 element
 
Guiding Principles:
Support for older browsers.

Lean into the diversity of devices.

Maintain existing functionality.

Perform.

Be accessible.

Get semantic.

Fulfill the common use case, not the edge case.

Mimic XHTML. Be HTML.

Value findability. Not mythology.

Value practicality over purity.

Support evolution.
Jacine also discusses the need to evaluate Drupal's template files.  She mentions that the next steps for the initiative will be to evaluate all the work that has been done in contrib. and find what portions will be best to add to Drupal's core.  
---

For more information on HTML5 and Drupal, you can find information on the Drupal 8 Initiatives page.  You can also find information about HTML5 and Drupal by joining the Drupal HTML5 Group.  This group is a discussion and working group for anyone that is interested in HTML5.  They work jointly on many projects to improve HTML5 support on Drupal 7 and soon, Drupal 8.  
---
Promet Source is a Chicago based full-service Drupal Web Development Company focusing on open source technologies to build complex websites and web applications. Promet uses Drupal to build a broad variety of websites, web applications and mobile application development.  Along with their Drupal expertise, Promet Source differentiates themselves by providing a superior customer experience throughout all facets of the development process, including design, software engineering, project management, quality assurance as well as hosting & online marketing services.

---