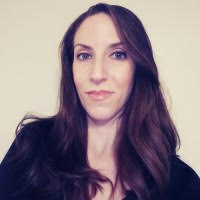 Medina Kazimi! Medina has over 8 years of experience working as a Business Office Manager as well as experience working as an Anatomy & Physiology Teaching Assistant. As a Business Office Manager, she has experience managing client accounts, financial budgets, creating contracts, accounting, HR, and the like. 
Her educational background includes a bachelor's degree in International Management with Summa Cum Laude status, as well as a degree in Business Marketing with Magna Cum Laude status. She recently completed Medical Prerequisites to transition to Medical School to earn an MPAS and teaching degree.
In her free time, Medina enjoys cooking, reading medical journals, and volunteering for causes that she cares about.