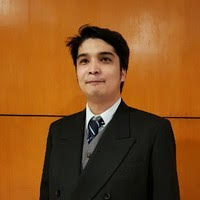 Role
Digital Marketing Analyst
Ishmael (nickname Ish) is Promet's Digital Marketing Specialist. He has about 5 years of sales, customer service, and marketing experience.
He's skilled at Digital Marketing, Inbound Marketing, Outbound Marketing, and Professional Photography and also has a Bachelor of Science in Civil Engineering from the University of San Carlos. At University, he was a member of the Philippine Institute of Civil Engineering.

Ishmael lives in Cebu City, Philippines but has traveled across Southeast Asia in pursuit of taking his passion for travel photography to the next level and when he's not working he's planning for his next trip!