Empower Yourself by Learning Open Source Web Development
Empower Yourself by Learning Open Source Web Development
Introducing: The Open Source Trainer Blog Series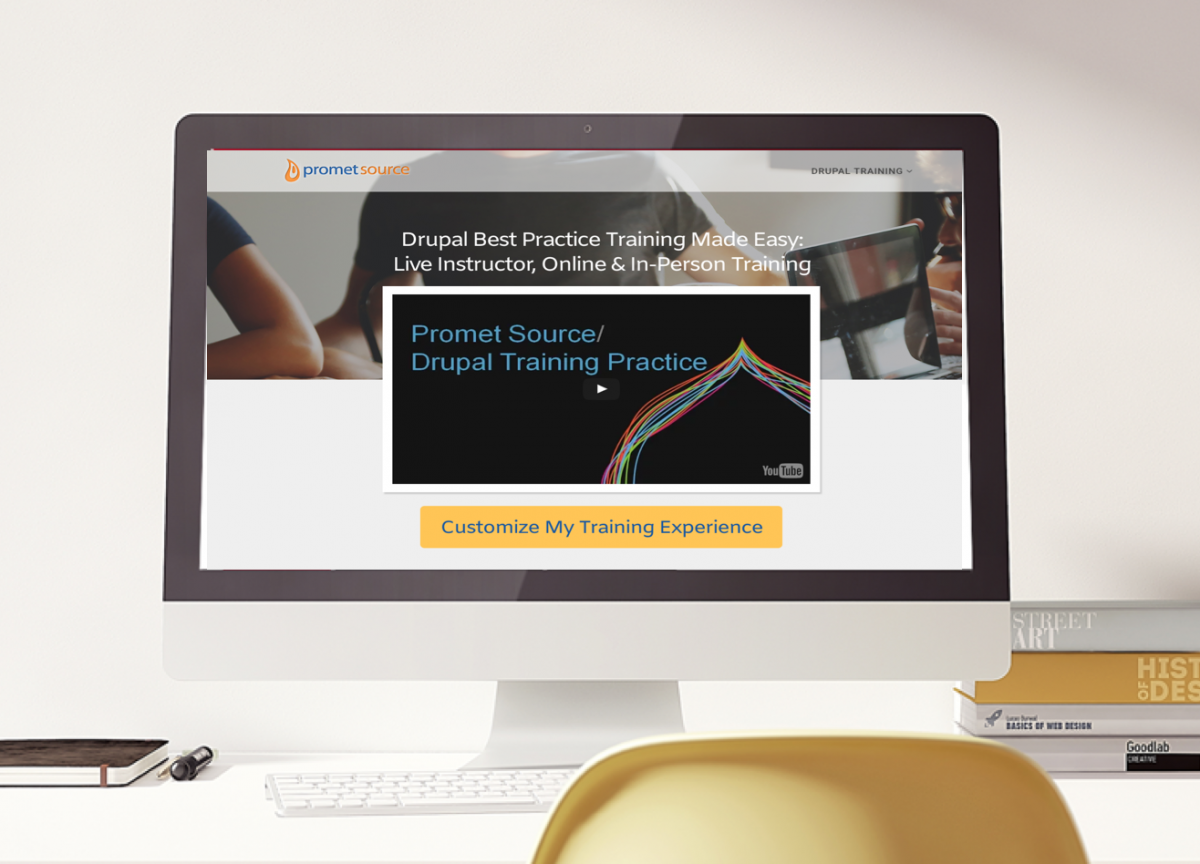 Since this is the first post for The Open Source Trainer blog series, I'd like to introduce myself and let you know how our blog topics will help you learn how to empower yourself with open source web development tools.
My name is Margaret Plett. Whether I like to admit it or not, I'm coming up on 3 decades of experience in business technology. Of course, when I started out my office was still using typewriters and carbon paper and my high tech career was working to design and market mailroom machines. That said, I feel like I've grown up with the internet and open source technologies. We're like childhood pals. While in high school I got my first "word processor" which was basically a typewriter with a big screen allowing you to compose before printing. With that, I was hooked on the excitement of new technologies. When I considered going to college for either marketing or computer science, I was encouraged to take a look at a new open source programming language called PERL. It was powerful stuff, but alas, the company I was working for encouraged me to pursue marketing.
I bought my first copy of Compuserve at Service Merchandise in the early 90s and started discovering the World Wide Web. In 1996, as the Director of Marketing for my company, I teamed with the Director of IS to build the company's first website. Through the years I taught myself HTML, CSS, Javascript, PHP and have mastered many open source tools. I was so in love with technology that instead of an MBA, I completed my Master's degree in MIS in 2000. In 2001, I started own web development consulting business.
It was natural for me to jump in with two feet when I discovered the maturing open source content management systems that could help me build a complex user driven site in 2006.  At the time I decided to work with Joomla, but over the years I've worked with WordPress, SharePoint (obs not OS), zencart, Magento, and my all time fav: Drupal.
Along the way, I've realized my passion for technology is really rooted in empowering people. Collecting information and disseminating it in a way that anyone can consume it….that's what I love to do.  So, in addition to developing web sites with open source technologies I started teaching technology at a local community college in 2001.  In 2012, I developed an opportunity to marry my love of teaching, open source AND website development all into one job by starting a Drupal training practice at a technology training company that had tons of experience working with big tech, like Oracle. After creating a thriving training practice and building a huge training partnership with Acquia, I decided it was time to be more involved in open source and I joined the best open source web development firm in Chicago: Promet Source. Since founding the Promet Source Training Practice in early 2016, I've had the chance to be part of a team that is actively contributing to the open source community.
We made a two minute video explaining how Instructor-Led Training works, the differences between public and private classes, and what subjects each our our courses cover.  You can watch it below:
In addition to Drupal, we currently provide training in Behat, Docker, Git and other auxiliary open source technologies.  This blog will be a place for us to share key topics in open source training, including tips, shortcuts, best practices, certification and training opportunities. Open source training isn't just my day job, it's truly my passion. As your trainer, I take it as my personal responsibility to share not only my curricula on various open source topics, but also the collective knowledge and anecdotal experience I have gathered over the past two decades - allowing my students to feel empowered to go forth and leave their mark on the open source community.

About the Author

Margaret has over 25 years of experience in business technology, first as a marketing executive and a strategic and collaborative leader, and later as an independent website developer and trainer. From her time in marketing and consulting, she has amassed extensive experience managing the online presence of businesses and organizations. She has lead companies through every step of the website creation process, from defining requirements to website launch.

Margaret has a passion for training, and at Promet Source she is dedicated to providing the best instruction and mentoring possible to individuals and businesses alike. She has taught beginning and advanced users diverse topics ranging from basic computer use to Drupal configuration, as well as module development with PHP and more. In addition to teaching in the past year, Margaret helped Acquia rewrite their Drupal 7 curricula, took the lead in writing Acquia's Drupal 8 curricula, and passed both the Acquia Certified Drupal 7 Developer and Acquia Certified Drupal 8 Developer exams, becoming one of the first 15 people in the world to achieve Drupal 8 Certified Developer status.