Main Content
What to do around DrupalCon Chicago Tower?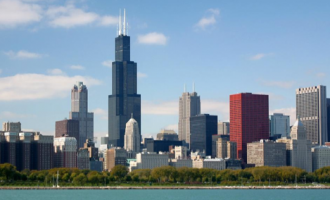 / Promet knows the hot spots
Drupal Tower is located in the center of the fast-paced and exciting city of Chicago. As a Chicago Drupal Development Company, Promet is happy to share all the great spots in Chicago, and there are plenty, to hit up before and after the conference is in session. From food to Wifi hot zones, we have the "in" on where to go and what to do around DrupalCon Chicago Tower. 
/ Good Eats
•Shula's Steak house: Located near Drupal Tower, Shula's Steak House is rated one of the top steakhouses in America. Open from 5:00PM-10: 30 PM you can indulge in one of the city's delicious steakhouses. 
•Chi Bar: Open from 5:00 PM through 1:00 AM, this exciting hot spot offers innovative cocktails, delicious appetizers and sleep ambiance. This deluxe lounge is a definite must!
•Jave Bar: Need a quick pick me up? Need your mid-day coffee fix? Check out the stylish Chicago hot spot for Starbucks Coffee creations open from 3:00PM-11: 00 PM
•Chicago Burger Company: Located along the Chicago River, the casual burger restaurant will more than satisfy your appetite. From the all-American beef burger to a variety of other juicy options, this hot spot is open from 11:30AM-7: 00 PM to serve your needs.
•LB's Bistro & Patisserie: If your looking for fresh ingredients and unique flavors for breakfast or lunch, this hot spot can provide you with an award-winning chef's delectable tastes. Open for breakfast from 6:30AM-11: 00 Am and for lunch from 11:30AM-2: 00 PM.
/ Stay Connected: Free WiFi Hot Spots
Although the main lobby of Drupal Tower provides free WiFi, other spots outside of the Tower are also available. 
•CiCi's Pizza: 2927 N Water St. 
•Panera Bread: 635 N Fairbanks Court
•Borders: 150 N State St.
•Barnes&Nobles: 1130 North State Street
•Apple Store: 679 N Michigan Ave.
/ Kick back after the conference
Grab a beer or a quick bite at these Promet suggested pubs:
•Pepper Canister: 509 N. Wells. This place has excellent pub/bar food and high-quality beer on tap (Guiness, Stella, etc.)
•The Ale House: Located on Clark just south of Chicago in the River North Area, this place has the best beer selection in the area.
•Miller's Pub: Located on Wabash, this place has a good bar as well as good food at decent prices.
/ See the Sites of Chicago
As a Chicago Drupal Developer Company, Promet is knowledgeable about all there is to see in the city. We also know specifically what is located around Drupal Tower that is well worth your while to check out.
•Navy Pier: take a late night cruise or check out the dining and other events happening on the pier. 
•Magnificent Mile: don't just pick up souvenirs, bring home a gift from one of the best shopping strips in America. 
•Millenium Park: Visit the famous "bean" and other architecture in the famous park.
•Willis Tower (Sears Tower)

Based in Chicago, Promet is a Drupal Development company that has not only been pioneering the advancement of the Drupal platform but also appreciating what an advantage it is to be in the windy city. We hope our suggestions make your trip to DrupalCon Chicago a lasting experience.