Main Content
Video Hosting for Drupal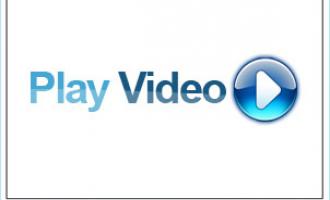 As advanced as Drupal is as a content management system, it takes a little more extensive knowledge of the platform and elbow grease when it comes to effectively hosting videos on Drupal sites.

Promet's belief about hosting a video on Drupal has always been that the user should have complete control over their videos.  Being able to control your own video content allows you to customize the look and feel of your videos as well as how you implement them on your website and what purpose they serve.

In our never-ending mission to constantly implement the fastest and most efficient ways to develop through Drupal, our search has brought us to a crossroads on which video hosting provider to use.

While researching various platforms to host videos on through Drupal, we used a series of guidelines and looked at multiple sources in order to bring about a truly unbiased outlook.

We did all the leg work so you don't have to.
---
Our Points of Evaluation:
Drupal readiness/integration
Storage
Control over comments, video, and player
High definition standards
Speed
Cost
Analytics
Branding
Mobile
Closed Captioning
---
The Networks:
Viddler
Kaltura
Vimeo
Youtube
---
Our Findings

Blip.tv
1. Drupal readiness/integration
Integrated through the Media: BlipTV module
Videos are embedded in a node
2.  Storage
Hosted on Blip.tv
Automatic video backup
3. Control over comments, video, and player
Maintain ownership of content
Have the ability to enable or disable comments for all videos
Have the ability to create a custom player or use one of the available players
4. High definition standards
Blip maintains the quality of the uploaded video and does not resize the clips
Pro: any video uploaded with a resolution of 720p or more will automatically have an HD version created along with a normal SD conversion
Size = 640 pixels wide. Height depends on your favored aspect ratio. 16:9 = 640x360. 4:3=640X480. Blip recommends 19:9
5. Speed
Uploaded videos are added to a queue to be transcoded to Flash video for web playback
Basic: Free accounts are limited to one hour of transcoding time. Unusually large videos may take longer, resulting in timeout errors.
Pro: Having a Pro accounts lets your video jump to the head of the queue so the Flash version of your video will be ready more quickly. Pro account users are giving four hours of transcoding time.
6. Cost
Basic: Free
Pro: $8/month or $96/year with 2 months free after signup
7. Analytics
Statistics on views, traffic sources, and advertising available. Statistics can be downloaded to CSV file
8. Branding
Site page created on Blip. Can upload site images and site URL
Can add brand name and brand URL to player
9. Mobile
Must upload videos in a format that is suitable for mobile viewing
10. Additional Pro features:
Ability to re-request failed transcodes
Hidden videos: can mark videos as 'hidden' so that they are not displayed in Blip's indexes or searches, or in any RSS feeds. 
Timed publishing: After setting a video as hidden, you can set a time at which it can be visible to everyone.
11. Closed Captioning
Can add captions in .SRT or .TT formats
Visit Blip.tv's Site: http://blip.tv/

Back to all Networks
---
More information on Video for Drupal see: http://drupal.org/node/187732