Main Content
Types of Sites Made with Drupal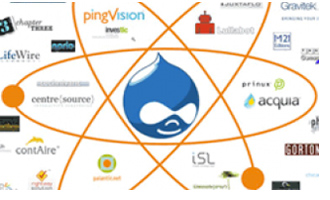 / Advantages of Drupal Sites:
Since the launch of Drupal, an increasing number of the website is being run on Drupal. Drupal sites are easy to use and manage.  They offer lots of functionality out of the box.  Additionally, the ability to expand the functionality of Drupal through the use of modules is an attractive aspect to it.  Because of this ability to add functionality to a site via modules, Drupal has taken a strong foothold in many different types of industries and businesses.  
/ What types of sites are made with Drupal?
•Government: Drupal's ability to remain secure and operate on a large scale has convinced some of the largest government corporations to switch to the open source platform. Promet Source, who has worked with the <a href="https://www.prometsource.com/project/sbagovt">;, understands the attention to detail that is involved when working with the government. <br /> <br /> <strong><u>•Community Portal Sites</u></strong>: In community websites, Drupal can help to manage a user account system. Users can register to the site and maintain a profile and Drupal allows these sites to be more interactive than other CMSs. <br /> <br /> <u><strong>•Business Community Sites</strong></u>: It is important in the business world to be active with your clients. Drupal sites offer an opportunity to do just that as it provides an area on a company's webpage for the customer to partake in dialog about the company's product and the service(s) it offers. Engaging customers will allow companies to take feedback and improve and grow. Promet Source has worked in collaboration with <a data-cke-saved-href=" http:="" www.prometsource.com="" project="" cgcg-inc"="">CGCG Inc. to develop their own unique Drupal site. 

•News Publishing: Drupal is used a lot in news publishing houses and organizations due to the ease of use and versatility of application. 

•Aficionado Sites: Drupal can power a portal website where one person shares expertise and passion for a topic. These sites have become increasingly popular due to the ability to choose different modules to enhance the display of content.

•Intranet/Corporate Web Sites: Due to Drupal's flexible permissions system, which allows a company to maintain their internal and external websites, Drupal has become popular to run intranet sites.

•E-Commerce Web Sites: Modules, which enhance the functionality of a Drupal site, can be built to customize a web site. The major e-commerce modules allow for full E-Commerce B2B and B2C sites to be built. These modules allow coupons, payment integration, shopping cart, and much much more. Maya Romanoff, a valued client of Promet, experienced the benefits that an E-Commerce Drupal platform can provide for a company. 

•Resource Directories: If you want a central directory for a given topic, Drupal suits your needs well. Users can register and suggest new resources while editors can screen their submissions.

•International Sites: The localization features within Drupal allow Drupal sites to be displayed in a variety of languages. The basis of the localization feature is its ability to translate content which allows for users to view websites in their desired language. 

•Education: Drupal CMS works well for the creation, deployment, and management of educational sites. It is a great platform for supplementing face-to-face classes in the case of distance learning. Drupal sites interactive features, public content, and member subscription management makes it favorable for educational institutions.  

•Art, Music, Multimedia: When it comes to community art sites, Drupal is a great match. No other platform provides the rock solid foundation that is needed to make multimedia rich websites that allow users to share, distribute, rate, and discuss their work with others of similar interest. As time goes on, Drupal will only develop stronger support for audio, video, images, and playlist content for use in multimedia applications.

•Social networking sites: Drupal has many of the most common functionality that is offered on social network sites.  Drupal also helps you build social networking applications.   

•Conference and "camp" websites: Drupal can be used to announce, organize, and manage conference websites, just as Drupal.org does in order to notify the Drupal community about DrupalCons and DrupalCamps. 
 
---

If you are creating one of these types of sites, Drupal is the CMS for you. Contact a web development company like Promet Source, who has a range of experience in Drupal CMS and houses some of the most talented Drupal CMS developers, who can provide you with the best solution. 
---