Main Content
Ten Reasons Why You Should Use Drupal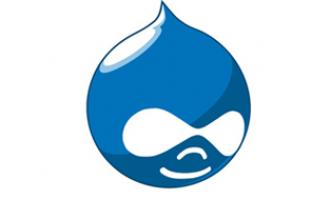 If you are looking to build a nice website with a clean and free open source CMS, then you will probably want to go with the Drupal CMS platform. Keep reading for the best 10 reasons to choose Drupal over any other content management system.

1)  Drupal is currently the most advanced content management system on the open market. You can use it as a CMS or a full on the development platform.

2)  The controls within the Drupal CMS can be fine-tuned more than any other platform. HTML, CSS, and PHP can be easily tweaked and managed to provide your Drupal theme with the exact look you want.

3)  You can use Drupal for just about anything. Blogs, corporate sites, e-commerce applications, and most other styles of websites can be created easily in Drupal. The platform can handle just about any User Management system as well.

4)  Drupal is Dynamic! Using the Drupal dashboard, modules, and widgets, developers can easily pull data from other sources in real time and have them displayed on site dynamically.

5)  In the beginning, the early versions of Drupal were made specifically for developers. The newest version of Drupal has been created for the masses. A new user can have their website up and running in a matter of hours.

6)  The developers of Drupal are aware of how important it is to rank in the search engines. For this reason, Drupal is built with SEO in mind. Standard on-site optimization can be completed easily with the platform.

7)  Modules in Drupal are super easy. What you see is what you get. There is barely any learning curve with Drupal modules because they all serve one function.


8)  You can build custom content types with Drupal. As an example, you can build separate content type for videos, images, and blog updates. At some point, you may decide to remove all the pages with videos. With a few mouse clicks, you can hide or delete any content type. Another really common example is if you want to filter who will see specific types of data. You can set parameters for which users see which type of content. Organizing and finding content in Drupal is very simple.


9)  Drupal includes a fantastic module titled 'views'. The views module includes a user interface that can be configured to display different content based on need. As an example, say you would like to display a site by filtering a few articles. You can do this with just a few mouse clicks in the views module.


10)  Managing images has never been as easy as when you use Drupal. You can display images in different sizes and styles. You are able to edit, scale, and crop images. The best part is that the image management system is part of the platform, so you do not need another module.