Main Content
Promet Source sponsors CiviCon Chicago 2011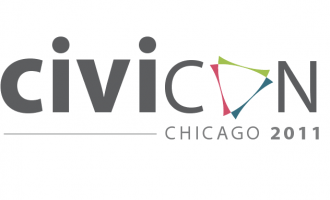 / What is CiviCRM?
Integrated with Drupal, CiviCRM is a free web-based CRM (Contact Relationship Manager). CiviCRM had originally been used by political parties to manage many of the various constituents (volunteers, activists, donors, employees and clients). CiviCRM has been adopted by a variety of large and small, non-profit organizations. As a free, open source software, CiviCRM makes the association member management of contacts easier and more organized. 

/ Advantages:
Web Based: multiple users can access the information, at the same time, from different locations.

Provides a single source of information on a contact. Change the phone number for a contact and it is reflected in every document for the contact.

Detailed documentation and large user support base.

Highly flexible and customizable.

Designed for non-profits such as political parties and large organizations.

Free!

 
/ What kind of websites/organizations use CiviCRM?
CiviCRM allows organizations to build extremely powerful databases that can be used for tracking and emailing constituents or members, managing caseloads, processing and tracking donations, managing event registrations, and more. Most organizations require a very organized database that is almost "custom" built, CiviCRM provides them with this type of platform without building a system from scratch.
 
/ How does Promet use CiviCRM?
When Promet Source's clients require a member management system, we use CiviCRM in our development. In using this software, we are able to provide our clients with a software that gives them more control over the content of their membership (Sign up, renew dues, import, export, emails, market segmentation, email blast, and mail labels). In addition to not only implementing CiviCRM within our clients Drupal website, but we also provide CiviCRM training in order for our clients to learn the capabilities of the software and understand its advantages and management solutions.
/ Whom does Promet use CiviCRM for?
• The Illinois Judges Association Foundation, a start-up company, is now able to communicate with the Illinois Judges Association, outline their mission and provide an opportunity for interested members to join and donate.

• Scribes.org is a company that seeks to create an interest in writing about the law as well as provides a clear understanding of the style used in legal writing. Scribe is yet another Promet client whose Drupal website integrated CiviCRM to organize their members.

• Arcs is dedicated to helping the best and brightest United States students by providing scholarship support in the natural sciences, medicine, and engineering.  Their goal is to advance science in America.  
Overall, Promet provides an easy out-of-the-box solution for all web requirements, from box office to member management and communication. 
 
/ Promet takes part in the CiviCon Sponsorship
Promet Source has extensive experience in Member Management and use of CiviCRM, we were more than enthusiastic to take part in sponsoring this year CiviCon Chicago taking place on Monday, March 7th, 2011. This annual event, which proceeds the anxiously awaited DrupalCon Chicago, will feature great speakers and new sessions that highlight real world examples of people and organizations that have excelled with the use of CiviCRM. Taking place at the TechNexus Conference Center from 12PM-6PM, with an after-party to follow, the conference will look towards the future of CiviCRM, the best practice of the software as of date, and allow the community to become more involved. 

CiviCon has been strategically placed just before DrupalCon Chicago so that those who use, develop, and implement both software, or even those who seek to learn more, are able to attend each and ask questions, meet people, and get involved. 
 
Promet Source is a Chicago based full-service Web Development Company focusing on open source technologies to build complex websites and web applications. Promet has used CiviCRM & Drupal to develop solutions for Fortune 100 companies, start-ups & non-profits.