Main Content
Promet Helps Opscode Unveil Chef 11
Promet Source and Opscode threw a party for the release of Opscode Chef 11. What gets Chicago area DevOps professionals out of their chairs and into the TechNexus Clubhouse in Chicago's loop on a Monday night? The release of Opscode Chef 11 and free pizza, that's what.
Opscode topics
The discussions included the following topics:
Zero-to-Drupal Application with Chef
An introduction to Chef and walkthrough of setting up Chef to deploy and manage a basic Drupal application.
Automation at Promet Source
A look at how Promet Source is automating the development and delivery of their products and services.
What's New in Chef 11
Chef 11 is the next major release of the automation framework. We'll explore some of the architectural changes and new features in Chef 11.
Discussions
Nathen Harvey, Opscode's Technical Community Manager delivered an overview of "What's New in Chef 11" and we are as excited as anybody about the new features and functionality that are included in this new release.
Chef 11 now offers 2 tiers of Enterprise Support for all users, along with best of breed technologies like the Erlang programming language and PostreSQL database.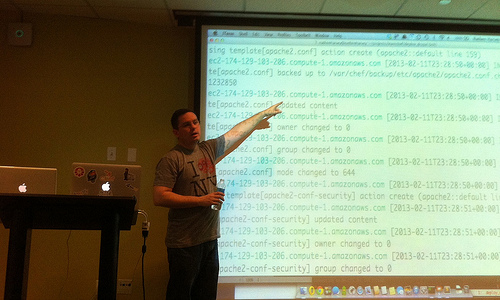 Promet's own Will Milton and Greg Palmier contributed to the evening with a comprehensive rundown on how automation (compliments of Chef) has changed the life of a SysAdmin and Solutions Architect at Promet.
We've effectively done "Out with the old, in with the new" when deploying cloud infrastructure.  The "New" being complete automation with Chef for our sites and our clients' sites.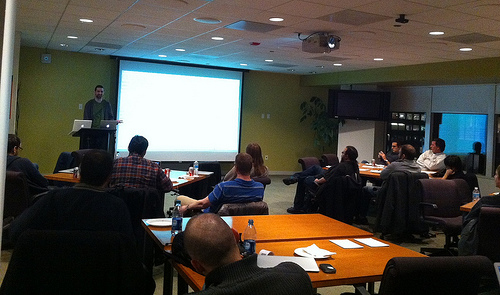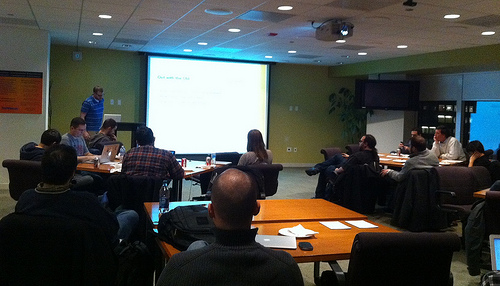 To learn more about Opscode Chef 11 or how Promet can help you automate your cloud, contact us here.