Main Content
Promet at 2012 Velocity Conference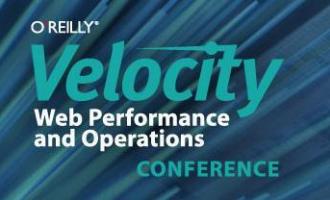 Promet Source recently attended the O'Reilly Velocity Conference, Velocity: Building a Faster, Stronger Web, in Santa Clara last June 25-27. Velocity is the Web Performance and Operations Conference where web ops and performance professionals come together to share ideas on real-world applications and learn practical, large-scale web development from the experts.
Promet Source CEO, Andy Kucharski, shares takeaways and favorite sessions from the Velocity Conference.
I attended the O'Reilly Velocity conference - Web Operations and Performance - last June 25-27 in Santa Clara, CA and the DevOps days with Marius Ducea, Promet's senior network administrator.  
I wanted to share with you some lessons learned and material that you may find useful, educational and inspirational.
Takeaways
DevOps. The movement we discussed during our chef meetup is awesome and will be the way business is done, both on development front and ops front.  I drank the Kool-Aid and will be working with you to implement this at Promet.  The bottom line is that devs will take more responsibility of code deployment and support in production.  
Mobile Performance. Several presenters have tied performance to user engagement on the web, think faster websites = higher conversion.  I believe that this space is pretty underserved and there is an opportunity for us to provide services.  
Metrics and Measurement. Measure everything.
Materials/Sessions
The good news is that most keynotes and presentations are publicly available now. Click here to view speaker slides and videos.
My favorite sessions
#1 - 90 Minute Mobile Optimization Life Cycle. Click on the slide deck and go through them (yes, there are 200 plus slides but its worth it). I will be making a version of this presentation for Drupal.
Two years ago, Velocity attendees watched as an unsuspecting website was subjected to automated optimization before their eyes in the workshop The 90-Minute Optimization Life Cycle  (rated one of the top 10 sessions of Velocity 2010). This year, Hooman Beheshti is back, this time to demonstrate – in real time – the impact of advanced mobile optimization techniques on another unsuspecting website.
Click here to view the presentation slides.
#2 - Changing Culture and Being a force for Awesome
Jesse Robbins (Cofounder of Opscode) explains how to be a force for Awesome
#3 - Adam Jacob - Choose your own Poison - sadly video is not yet available (you may Google for past videos)
#4 - Until real #3 is available: Building for a Billion Users by Jay Parikh from Facebook
#5 - I am adding this one late because I have been thinking about it:  Leveling Up - Taking Your Operations and Engineering Role to the Next Level.
In video games there is always a clear route to take it to the next level, all you have to do is find a special item, like a mushroom (a la Mario), or gain enough experience points to super charge your performance. In our careers the path to success can be a lot less clear cut, and in some cases downright overgrown to the point it is hard to tell which way is forward. The path to success in any engineering career is very much like a video game that has more Koopas than Power-Ups…but there is way to find the Princess…even if she is in the other castle.

At conferences there are always talks covering technical strategies, new tools and software, but this talk will aim to cover something completely different – the soft skills needed to be the very best at any job in operations or engineering. Most organizations are moving into a DevOps culture where the line between system administrators, operators, and developers is much more blurry, and to be great in these environments it is no longer enough to be technically knowledgeable in your specialty, it's also necessary that you have great interpersonal skills including strong communication and emotional intelligence.

This talk will go over strategies to help you set goals for your career, identify ways you can improve your performance and relationships in the work place, communicate your ideas effectively, and other strategies to help us geeky people relate to our peers almost as well as we relate to our computers.