Main Content
Microsoft acquires Skype, Is this Good or Bad for Open Source?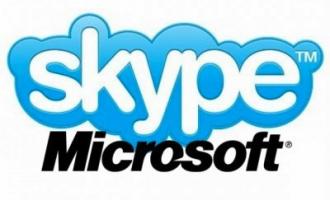 / Microsoft acquires Skype
After months of speculation over who would buy Skype and after rumors that Facebook would acquire it, Microsoft acquires Skype. The company has announced that it has acquired the VoIP giant for $8.5 billion. Skype will now be integrated into Microsoft devices and systems such as Xbox and Kinect, Xbox Live, the Windows Phone, Lync and Outlook.

The acquisition is an expensive one for Microsoft as it is not only the largest price Microsoft has paid for a company in decades, but Skype also is not yet profitable. Despite revenues totaling $860 million last year and operating profits of $264 million, the company lost $6.9 million overall. Of the 663 million user base, only 8.8 million are paying customers. 
Many people are concerned about the future of Skype at this point considering that Skype has always allowed users to do free voice and video calls to anyone on the planet and now it is owned by one of the world's largest corporations, which many believe will want to draw more money out of the half-billion Skype users around the world. 
/ What Microsoft "claims" about non-Windows platforms

Microsoft has "pledged" to continue supporting and developing Skype clients on non-Microsoft platforms as well. While Microsoft has made this pledge, they have a rocky history with support for application of platforms other than their own. Due to this history, it is hard for many using other platforms to believe that the company will invest many resources in maintaining Skype, particularly on Linux and Android. While Microsoft claims to support open source products, it has not shown this support as it has made attempts to eliminate the open source community. Examples of Microsoft's distaste for the non-windows communities are seen in the lags that most versions of Office for Mac experience when compared to Windows counterparts. There have been dramatic functional lapses such as when Microsoft stopped the ability to use Visual Basic macros in Office 2008 and didn't restore it until Office 2011. It is unlikely that Microsoft will put many resources into the operation and development of platforms using open source.
/ Skype Alternatives will surge:

Skype Alternatives will surely receive a boost as a result of this new deal. Whether Microsoft keeps Skype alive on other platforms or not, there are alternative for those using open source regardless of the outcome:

• Exiga
• Empathy
• Blink
• Linphone
• FaceTime
Promet Source uses skype daily amongst its employees for communication.  We're eager to see what is next and how Microsoft will leverage Skype on its devices as opposed to others.