Main Content
Features Tutorial
Image: Drupal.org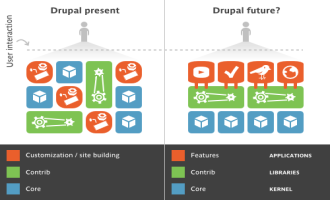 My implementation of Features module in Drupal is for a site where Panel Pages were used to display various information.
I figured Features can be best utilized on this site because of the amount of manual configurations needed to create a Panel Page. The development process includes development, staging and the live site. With these 3 environments, Features is indeed a great help as this lessens the time of manual configurations needed to implement for all the environments.
With Features integration completed, I have come up with a basic step-by-step illustration on how this module would be beneficial to websites, you can view the tutorial
here
. 
The tutorial is divided into 2 sections. Section 1 illustrates steps on how to create a content type, a listing page of the created contents generated from Views page and an alternative way to display the views block contents in a Panel page. Section 2 outlines Features-related steps: managing, creating, downloading, uploading and installing the Module. 
There still are a lot to discover about the power of Features, but for now, this simple integration is already a big improvement in pushing configurations to different environments.