Main Content
Drupalcon London Proposed Sessions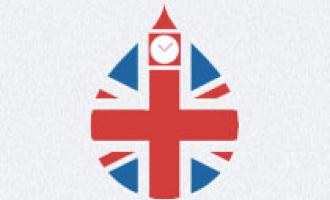 August 2011 offers an amazing opportunity in London for users, developers, designers, and evaluators to develop their Drupal skills.  Kicking off the weekend with intensive, pre-conference training courses to suit all levels of expertise, Drupalcon London welcomes newcomers and seasonal site builders to expand their knowledge on 'all things Drupal.'

The following highlights some of Promet Source's proposed sessions for Drupalcon London.  Voting closes on May 25th, 2011, 11:59 PM, so get online and take an active role in what you want to learn!

 
---
Intended Audience: Owners of Drupal development companies, freelancers with personal portfolio websites and clients who want to see how a project can be managed and executed

Purpose of Discussion: Employees in the web development industry put forth so much time and energy into their clients' work, they often times fail to meet the internal standards of their own needs as a company.  For example, it is a common error among web development companies to host a far less superior site compared to the work delivered to their clients.

This session discusses how to manage your internal business, including your site, as if you were a client.  Learn to sell yourself and show off your experience, capabilities, and services through content and site development, including blogs, testimonials, industries, case studies vs. clients, FAQ and more.

Questions Answered By This Session:
How do I staff my internal project?
Who is accountable for managing my internal project?
What do I need to put on my website to attract and convert more clients?
How do I leverage my core strengths on the web to sell more business?
What other value do I get from committing time and resources to an internal project?
---
Intended Audience: People responsible for architectural decisions, as well as those who implement them
*highly recommendable for e-commerce, corporate and rich content websites

Purpose of Discussion: Search engine optimization, or SEO, helps improve the volume and quality of traffic to your website from search engines via 'organic' search results, including increasing the site's relevance to specific keywords determined through deliberate keyword research.  Learning how to properly optimize a website requires careful consideration of how search engines work; it is equally as important to understand what exactly your potential target group would be searching for.
This session will cover page titles, Meta tags, other tags, content optimization, internal linking, external linking and site structure.

Questions Answered By This Session:
What are the most important steps to be considered when talking about SEO, and in which order do they have to implement?
What are the top strategies for successful website architecture?  In which cases should we use different strategies?
How to approach these strategies with Drupal, and are there some examples that show and describe these strategies?
Which modules do I have to use to achieve the previously described goals?  Which practical tips and tricks should be taken into account?
---
Intended Audience: Librarians, philosophers, language teachers, developers, integrators, marketing experts and definitely information architects

Purpose of Discussion: Discover the improved, powerful content management platform and its major new functionality, RDF/RDFa, which describes Drupal entities (notes, user comments, terms) and their relationship in a format machine can understand.

This session discusses SEO and conversion benefits of RDF in your D7 site, as well as where you can find the RDF settings in Drupal7 and what you should specifically pay attention to.  If there's time left, we will investigate how to make use of the contrib. modules SPARQL, RDF SPARQL Endpoint, SPARQL Vies & VARQL, specifically how can one query Dbpedia.org and integrate the retrieved data into the own site.

Questions Answered By This Session:
How does RDF help the visibility and search-ability of my site?
What is the contrib. module "RDF Extensions" good for?  Why another RDF module when there is already one in the core?
Will Drupal7 turn me into a librarian?
---
Intended Audience: Anyone who is working with a Drupal site and is looking to increase conversions from their current traffic to their end goal.

Purpose of Discussion:  This discussion is a great reminder to re-evaluate your priorities and remember whom we are ultimately trying to appeal to our users.  If you focus all your energy on generating site traffic, but you cannot convert it into your end goal, there is simply no purpose.  HEO, also known as CRO (conversion rate optimization), is the art of structuring, designing and optimizing your site to convert your users.

Whether your site entices its users to make a purchase, a phone call, or click an ad, it's important to define where in the SEO process you should add HEO thinking in order to ensure a successful outcome.  We will define the use of HEO during structure/design, keywording & content, as well as the use of HEO linking-tools to help with conversions-modules to engage your users.

Questions Answered By This Session:
How can I convert more of my users and visitors to do what I want them to do?
What is the conversion rate optimization (CRO) and why are you calling it HEO?
Why should we spend more time focusing on conversions and not allocating all our efforts to gaining traffic?
How do we optimize our site for people, not just robots?
Where in the SEO process can I add HEO and CRO thinking?
---
Intended Audience: Anyone who is involved in the pre-development planning of a website.

Designers: this can help you set up meetings to fid out what clients need in their site before doing any actual design work.
Developers: this practice can help you find functionality and other requirements needed so they don't pose problems mid-project
Business Owners: this session can help you piece together your needs for your web project

Purpose of Discussion: This discussion is set up to investigate how to architect a websites content, structure, hierarchy and purpose into a meaningful work-flow that is easily managed for SEO.  The goals of this session are to help you understand how to execute a pre-installation planning for your website, ultimately helping you develop a far superior site architecture, dictate design, and drastically improve the incorporation of SEO by presenting your team with multiple factors to consider before beginning any development.

Specifically, we will discuss how to incorporate content, target marketing, products/services, user experience, and CRO into your model to build a website before you even begin to install Drupal.  Furthermore, you will discover a how well thought-out architecture can accurately display all its content, directly appeal towards a specific market, display correlating content through taxonomy and be easily managed with content types.

Questions Answered By This Session:
What should I include on my website?
How do I build a site structure for improved SEO?
How do I make my site more user-friendly?
How do I best convey all my websites content to the end user?
How can I set up a site to easily manage new or changing content?
---
Intended Audience: Anyone developing a site that will require a content approval process.

Purpose of Discussion: It is fairly common for any content driven site to include multiple authors, which means it is extremely important to review all content before posting it to your website to ensure consistency and quality.

If you want the ability to approve content before it is published, creating a workflow with Drupal's module can greatly diminish bottlenecks in your process, as well as improve the overall quality of your content.  Learn how Drupal allows you to access drafts directly on your site, instead of forwarding through email or memo.
This session will investigate each step that needs to be done in Drupal to create a successful workflow, including important modules to use, such as workspace, rules, triggers and multiple set-up methods. 

Questions Answered By This Session:
What kind of workflows can be created in Drupal?
What do I need to do to create a workflow?
Which is the better option: Rules or Triggers?
---
Intended Audience: Themers, enthusiasts, students, professionals

Purpose of Discussion: Text says a lot, but sometimes images say more – and with much greater appeal! This session allows you to discover the wonders of Quicktabs and how it can be used to make interactive maps.  Specifically, you will learn how using QT module lets you get content from any sources, Ajax is built-in and can be placed anywhere on a website.  Subtopics include creating the USA image sprite, configuring Quicktabs and CSS for image map integration.

The discussion will further explore other applications, such as building maps (like hospitals, schools, hotels, etc), educational visual aids (e.g. workflow diagram) and anything that can be better presented by images than lists of text.

Questions Answers By This Session:
How can I build simple clickable maps just using CSS and available modules?