Main Content
Drupal Commerce: Powering ALA.org on Giving Tuesday
Promet Source is proud to partner with the American Library Association (ALA) to deliver a flawless user experience with Drupal Commerce on Giving Tuesday, and every day of the year.
Related: ALA | Empowering Association Fundraising with Drupal Commerce
Promet Source worked with the key decision-makers at ALA to build a powerful website that integrates with iMIS, the system of record for all membership activities such as recruiting new members, renewing memberships and managing donations from all sources.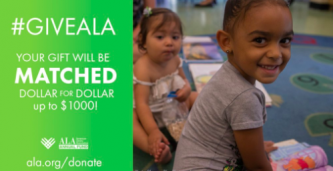 On this #GivingTuesday, ALA has set a goal to raise $50,000 and is even matching every donation, dollar for dollar, up to $1,000. Visit ala.org/donate to make your contribution.