Main Content
Drupal Camps In the U.S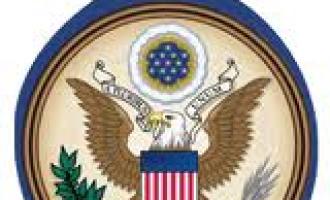 / What are Drupal Camps?
A Drupal Camp is a one to a two-day event that focuses on the many aspects of Drupal. The Drupal Community comes together to share knowledge and updates on the current developments and share ideas about the future of Drupal. The topic of discussion this year has primarily been Drupal 7 and the future ahead. The organization and planning that goes into a Drupal Camp can be a long process when it comes to finding a location, creating an agenda of sessions, and keeping track of expenses. Donations and sponsorships aid in the production of Drupal Camps. Promet Source, who has sponsored a variety of Drupal Camps including Drupal Camp Chicago, Manila, and Atlanta, supports the efforts of the community to share knowledge and keep the Drupal Community together.  
/ Upcoming Drupal Camps!
•Drupal Camp Nashville (April 30th, 2011): Drupal Camp Nashville will take place at the Nashville School of Law and it is a community-based organization event that will focus on the discussion and training of the Drupal system. 

•Drupal Camp Twin Cities (May 20th-21st, 2011): Drupal Camp Twin Cities Keynote Session will be held at the Tate Laboratory of Physics in room 150. The Primary Camp Location will be held in Kenneth H. Keller Hall in Minneapolis. 

•Drupal Camp Colorado (June 11th-12th, 2011): Drupal Camp Colorado is a two-day community-organized event for those who love the Drupal platform. Drupal sessions will be taking place both days. 

•Drupal Camp SouthEast LinuxFest (June 12th, 2011): Drupal Camp SC will take place in Spartanburg, SC. This is the events' second year and a variety of Drupal sessions will take place on this day. 

•Capital Camp (July 22nd, 2011): The first ever DC Drupal Camp will be full of informational resources and learning to benefit government and Drupal developers alike.

•Drupal Camp Atlanta (October 1st, 2011): The Atlanta Drupal User Group (ADUG) is proud to announce their 3rd Annual DrupalCamp and aim to educate people about Drupal. Promet Source, who sponsored last years Drupal Camp Atlanta anticipates another great turn out.

•Drupal Camp Wisconsin (TBA): Much discussion is currently going into Drupal Camp Wisconsin 2011. Although a date has yet to be set, this event will surely bring together Drupal developers and fanatics alike.

While you may not be able to attend every Drupal Camp, Promet encourages Drupal supporters to keep up to date with the Drupal Camps in their area and to stay connected with their Drupal Community