Main Content
Drupal Camp Manila February 5th, 2011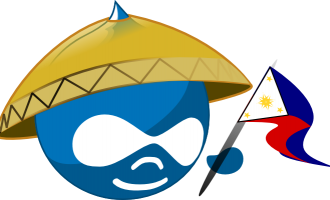 Promet Sponsors Drupal Camp Manila

Promet Source is proud to be sponsoring this year's Drupal Camp Manila, taking place in the Office Room and Vista Theatre in the Philippines. As 2009 was a huge success for the community, this year Drupal Camp Manila aims to attract an even larger audience. Launching on February 5th, the camp aims to promote and discuss how to further improve Drupal. Andy Kucharski, founder of Promet Source and iSupport digital, as well as members of the Promet team, have RSVPed and encourage other Drupal fans to do the same. We encourage Drupal fans to attend sessions to not only gain insight from other users and developers around the globe but to become apart of the Drupal community and aid in the ideas to advance the software.
Proposed Sessions:
Here are a few of the top proposed sessions for the camp!
•Effective Theming Process:
Daniel Honrade goes over the general steps on customizing Drupal's look
•Building modules in Drupal 7:
Jonathan Himbing will discuss the basic fundamentals in developing modules in Drupal 7 as well as the latest hooks and changes in core API
•Selling Drupal to a large organization:
Promet founder, Andy Kucharski, will answer questions ranging from migrating in waves to shifting to the open source paradigm.
•Building Themes in Drupal 7:
Adolfo Nasol will dig into the theme changes and other updates that Drupal 7 has to offer. If you are converting from Drupal 6 to 7, this session is beneficial for you.
•Taking Control of Views 2 Output using Theme Overriding:
Jonathan Rapusas discusses why you should use Views 2 instead of the old techniques.
 
 Drupal is attracting interest all around the world. Creator of Drupal, Dries Buytaert, has launched a Drupal Tour to celebrate Drupal's success. Andy is also traveling in the promotion of Drupal and to educate on all there is to know about the software. Just as the leader in Drupal development is traveling to promote Drupal interest around the globe, Promet Source is following. Drupal will soon become a global content management.
 
If you would like to attend or SPONSOR Drupal Camp Manila 2011 vist the website:  DRUPAL CAMP MANILA 2011
:-)