Main Content
Drupal Around the World
This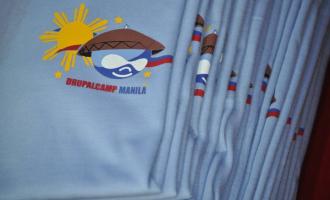 past week our company was the primary sponsor of the
Drupal Camp Manila 2011
gathering.  It was organized by some amazing folks whose interest in Open Source technology and PHP drove them to get more interested in Drupal.  I had the pleasure of meeting some of the very talented and fantastic folks who were part of the
Philippine Drupal Users Group (PHDUG
) and the http://phpugph.com/ (PHPUGPH).  
The second ever-Manila Drupal Camp was attended by over 70 users, amazing since it's only the second Drupal Camp in the Philippines ever.   What was more spectacular was that we had an international presence from other companies and Dualists from all over the globe; we had a fellow American company sponsor and two international speakers.  I have met variety folks - people who were just getting interested in Drupal and managers who were running major sites in Drupal.  Drupal Camp Manila was attended by Drupalistas from Manila, Hong Kong, Chicago, Memphis, Cebu, Iloilo.  
The interest in Drupal in Asia is very encouraging and needs to be made a priority by the
Drupal Association
.  For example, we met folks who are running CNNGO.com a Drupal site in different languages that have developers spread around several countries in the region.  Speaking with folks who were running Drupal shops the sentiment was the same, they all wished there was more Drupal talent.  Our Drupal Development shop aims to change that by spurring more interest in Drupal and provide training in the region.  I applaud
Drieses effort
to go down under, I hope he makes Asia a priority as well – it has much greater potential.
Firing up Drupal in Asia


While Drupal has always been an international phenomenon I believe that Asia is probably the most important region to target for Drupal adoption.  There is a tremendous amount of talent and energy in Asia, in Manila alone, for example, Accenture Consulting has a base 20,000 developers.  The folks working for these companies today will be the thought leaders of tomorrow.  There is also a fierce spirit of entrepreneurship; I felt it with everyone I connected with.  Demonstrating the capabilities of Drupal to this audience will have great and fast results.
Promet Drupal Themers and developers
partnered up with other Drupal experts to provide Drupal training in Manila.  We hope that this trend continues and we will make an effort to continue Drupal Training in the region. 
Finally, I would like to acknowledge the folks involved in the effort.  Thanks to the sponsors who made this possible.  Thanks to Microsoft who provided the free and fantastic venue.  And special thanks to great individuals that made this possible.  Starting with Promet's very own Drupal Star, Rachel Jaro who was the primary organizer, I would also like to acknowledge: Norris Jay S. Perez, Arvin Pedregosa, Mark Jayson Gruta, Jhef Vicedo, Jun Abejo, Daniel Honrade, and Jonathan Himbing.