Main Content
Drupal 7 Takes over Capitol Hill - What Can D7 do for YOU?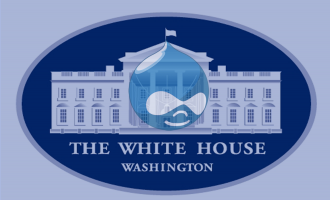 Drupal and the Government
Over the past 2 years, Drupal has increasingly become the main platform for government sites.  Flooding these government web pages, Drupal has made its way into the Whitehouse. Furthering its reach, the Drupal platform has pushed its way onto the SBA.gov site with contributions from Promet Source on the development. In addition to SBA.gov's development, Promet Source has also contributed to the Drupal development of the Poicy.House.gov site. Drupal continues to make advances in the government, the most recent launch of the House of Representatives website, has proved the power of Drupal, as the House's site host over 520 unique websites which will all soon be powered by Drupal.
 
What requirements Drupal has met?
Drupal was selected by the House of Representatives because of its ability to meet their high-level requirements. The House required a content management system that could accommodate hundreds of independent sites, provide the ability to deploy new sites quickly and efficiently, and enable House members to use the web designer of their choice. There was no question that Drupal was a definitive match. Because the House also hosts over 520 sites with other proprietary content management systems, it is expected that the House's move to Drupal will be followed by several other migration projects to the same platform. As we watch Drupal meet the high-level requirements for a reputable part of the government, we have also seen it make advances in other sectors with the release of Drupal 7. 
 
Drupal 7's Release and how you can take Advantage
The House of Representatives chose the newly released Drupal 7 platform, the latest of Drupal. Newly released in January 2011, Drupal 7.0 is easier to use, flexible, and 100% Open Source. Promet Source was on top of the new Drupal 7 release and has begun developing in Drupal 7.  Among its Drupal 7 projects is Policy.House.Gov development.  Ongoing development with Drupal 7 is also being made with projects such as Republican Representative Tom Price and his upcoming site. Promet is pleased to announce it has begun developing in Drupal 7 and believes that as the new release grows in use and new modules are developed, Drupal 7 should be considered for new Drupal or CMS projects.

Promet Source's Collaboration with DRT Strategies to develop SBA.Gov marks the beginning of our pursuit of federal contracting opportunities. For more information on Promet Source, visit PrometSource.com or call (773) 525-8255